Breeding and Show Stock
Proudly offers at Stud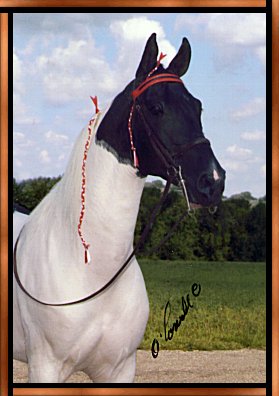 ASHA 967617 PtHA 69913
Sire: Bold Alvin Dam: Lynara Nightshade



is a double registered Pinto/Saddlebred, 16.2 hand black tobiano stallion. He is siring foals with good dispositions, top confirmation, and that are easy to train and work with.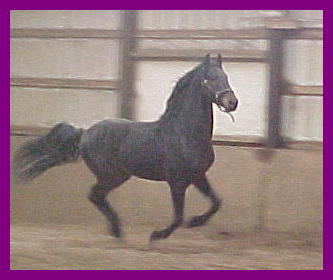 ARA SULTAN'S GREAT VICTORY
SIRE: Sultan's Perfect Fashion by
Sultan's Great Day
DAM: Sultan's Ecstacy by
Supreme Sultan
Sultan is an eleven year old, black/bay, double bred Supreme Sultan
refined stallion. He has six Saddlebred Hall Of Fame mares in his
four generation pedigree.He sires foal with outstanding heads and
necks and confirmation.
Stud Fee: $450.00 LFG

ECHO'S HIGH INTEREST S.R.
42 INCH SHETLAND-PINTO PONY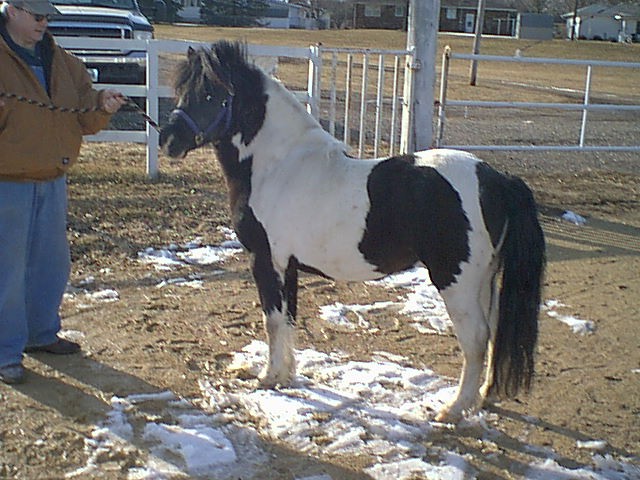 SIRE: Diablo's Echo of Arenosa
DAM: Kids' Eva Joy SR by
Wink's Showdeo Kid II by Winks Showdeo Kid
This is a 12 year old black and white tobiano double registerd ASPC/PtHA pony stallion.
He has top confirmation, lots of spirit, and out stamding color. He has sired some top
Shetland ponies in the Minnesota Area before coming to Bonnie Novel Farm this past
spring. He may be homozygous for the Pinto gene and black.
Stud Fee: $100.00 LFG


Come and visit

The coffee pot is on!
Owner / Manager: W. Willis Longer

502 Southhaven Drive

319-465-5642 (home)

319-465-4302 (stable)