THE BEST OF THE OPEN LINE BULLETIN
Page 1 Top of Page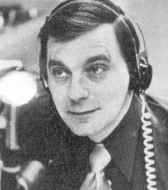 SPRING, at last! March came in like a lion, but the April flowers and budding trees made it all seem worthwhile. In the past couple of months, we enjoyed visits from Bill Hotle and Randy Dully (among others), as well as a chat with Sue Hanley Home Economist with Barlow's -- to whom we owe the asparagus ideas (below). It was a busy 2 months; and if we didn't include your favorite recipe in this gastronomic compendium, never fear . . . the first 2 pages of the next are already filled.
ASPARAGUS CASSEROLE
1 14½ oz. pkg. asparagus spears
5 oz. diced chicken
1½ cups thick white sauce
salt to taste
grated cheese
Make the white sauce. Then add the diced chicken. Put asparagus in baking dish, cover with white sauce/ chicken mixture, top with grated cheese and brown under the broiler about 5-10 minutes.
ASPARAGUS MARINADE
Boil fresh asparagus in salted water for 10-12 minutes. Drain ...
Marinade:
1 Tbsp. wine vinegar (or tarragon)
¼ tsp. garlic powder
¼ tsp. salt
¼ tsp. pepper
¼ tsp. WOR sauce
1 tsp. grated parmesan cheese
1 Tbsp. salad oil
Mix together, pour over warm asparagus. Refrigerate for at least 1-2 hours or overnight. Serve chilled.
FIVE CAN CASSEROLE (Asparagus)
1 can (16 oz.) mini early peas, drained
1 can (15 oz.) asparagus, drained OR (1 lb. cleaned, drained, fresh)
1 6 oz. can water chestnuts, drained and sliced
1 can cream of mushroom soup, undiluted
½ cup grated cheddar cheese
1 can (3 oz.) french fried onion rings
Layer the peas, asparagus and water chestnuts in a greased casserole dish. Sprinkle the cheese on top. Spoon over the soup. Top with onion rings. Bake at 350° for 15-20 minutes.
FORGOTTEN COOKIES
2 egg whites
2/3 cup sugar
pinch salt
1 tsp. vanilla
1 cup chopped pecans
1 cup chocolate chips (or cornflakes, rice krispies)
1 cup coconut (optional)
Beat egg whites until foamy (at room temperature.) Gradually add sugar and continue beating until stiff. Add salt and vanilla and mix well. Add pecans and other ingredients. Drop cookies by teaspoonfuls on an ungreased foil covered cookie sheet. Put cookies into preheated 350° oven and immediately turn off the oven. Leave cookies in the oven overnight. DO NOT PEEK 'TIL MORNING.
MOCK CRAB SALAD
2 cups grated, raw parsnips (not the core)
2 Tbsp. finely chopped onion
2 Tbsp. lemon juice
¼ cup sliced ripe olives
1/8 tsp. pepper
1 Tbsp. sweet pickle relish
2/3 cup mayo
Stir all ingredients together and put on a lettuce cup.
SOUTH OF THE BORDER BEAN SOUP
1 lb. package small navy beans. Soak in the crock pot overnight in plain water. In the morning, turn on the crock pot on LO and slice one medium onion into the pot. Add 1 Tbsp. chili powder, ½ cup plain catsup and ½ cup "hot" catsup. If desired, a dash of tabasco sauce. Cook all day. When you get home, mash the soup with a potato masher. Thicken with 1 or 2 mashed potatoes.
The Herman Cookbook from Hermann, Mo.
Page 2 Top of Page
WASHINGTON BEAN SOUP
2 to 3 lbs. smoked pork hocks
1 lb. navy beans
2 quarts cold water
1 tsp. salt
¼ tsp. pepper
1 bay leaf
½ cup chopped onions
1 Tbsp. meat drippings
2 Tbsp. parsley flakes
Wash beans and place in Dutch oven. Add cold water. Boil, reduce heat, boil gently two minutes. Cover, remove from heat let stand one hour. DO NOT DRAIN. Add ham hocks, salt, pepper and bay leaf and simmer covered for 2½ hours. Remove bay leaf and ham hocks. Cut meat from bones and return meat to soup. Brown onion in drippings, add parsley and onions to soup. Simmer for 30 minutes. Serve generously.
TIP: To soften dried beans (for soup.) Wash beans. Add cold water. Add 1 tsp. baking soda. Bring to a boil for 3-4 minutes. Remove from heat. Drain and wash. Make soup
FRICKA DELLER (DANISH MEATBALLS)
1½ cups soft bread crumbs Mix this with 1 well beaten egg. Then, add ¾ cup of applesauce and 1/3 cup catsup, 1 tsp. salt, ¼ tsp. nutmeg, 1/8 tsp. pepper. Mix thoroughly. Add two lbs. ground beef, uncooked ground EXTRA fine. Also, add 1/3 cup minced onions. Blend everything together well. Form into 1-2" balls. Place on a large, shallow baking pan. Bake at 425 for 15 minutes. Drain the fat.
Meanwhile, combine ¾ cup (more) applesauce, 1/3 cup catsup and 1/3 cup white wine (or water.) Spoon this sauce over the hot meatballs and bake 10 minutes longer. Makes 8 servings.
CORN LOAF
1 #2 can golden cream style corn
½ cup milk
3 medium eggs or 2 large eggs
20 soda crackers rolled fine
½ tsp. salt
¼ tsp. pepper
8 strips bacon
Mix everything together, except bacon. Use a 9x5x3 pan, and line with the bacon (ends, too). Pour mixture into bacon lined pan. Bake at 350° for one hour. When removing from oven. loosen with knife, and then upside down onto a plate. Slice. Serves 8.
HOMEMADE SALAMI
5 lbs. of the cheapest hamburger
5 rounded tsp. Morton's Tender Quick Salt
2½ tsp. mustard seed
2½ tsp. coarse ground pepper
2½ tsp. garlic salt
1 tsp. hickory smoked salt
On the first day, mix everything together well and refrigerate. On the second and third day, mix and stir again. The fourth day form into 1½-2 inch rolls and lay on the broiler in the oven. Bake at 140° for 8 hours, turning every two hours. Makes 4-5 rolls. NOTE: It's important to use "cheap" hamburger with its higher fat content.
HOMEMADE MINCEMEAT (for canning)
6 cups ground up beef (2 lbs. stewing beef and 1½ lbs. chuck roast)
1¼ cups currants
1½ cups raisins
3 Tbsp. salt
10½ cups sugar
9 cups apples
4½ tsp. cinnamon
2¼ tsp. cloves (ground)
2¼ tsp. allspice
¾ tsp. mace
2 quarts cherries
grind finely: 2 oranges, 1 lemon, 1 3 oz. pkg. citron
1 cup vinegar
1 lb. ground suet
Mix all ingredients together and cook until apples are done 25-30 minutes. Pack in hot sterilized jars. Tighten lids, etc.
ALL-AMERICAN PARTY MIX
2 cups Wheat Chex
2 cups Corn Chex
2 cups Rice Chex
¾ cup salted nuts
6 Tbsp. butter
4 tsp. WOR sauce
1 tsp. seasoning salt
Heat oven to 250° ... melt butter over LOW heat in a shallow pan. Stir in WOR sauce and salt. Add cereals and nuts. Mix over low heat until well coated. Heat 45 minutes, stirring every 15 minutes. Cool on paper.
Page 3 Top of Page
Here's a prize winning recipe from Ann Nesbit, Director of the National Chicken Cooking Contest:
SESAME CHICKEN
1 chicken, cut up
¼ cup Mazola oil
¼ cup soy sauce
3 Tbsp. sesame seeds
2 Tbsp. white wine
1 clove garlic, halved
1 medium onion, chopped
2 tsp. brown sugar
1 tsp. Accent
1 tsp. red chili powder
¼ tsp. powdered ginger
Mix everything except chicken and mix in blender at medium. Pour into bowl. Add chicken and marinate for 30 minutes (or more, turning occasionally.) Put chicken skin side up, in a shallow baking dish, single layer. Bake uncovered at 350° for one hour. Serves four.
COMPANY CHICKEN
4-6 chicken breasts
½ stick butter melted, mixed with
1 can cream of mushroom soup and
3-4 Tbsp. sherry
Pour this over the chicken breasts in a large casserole. COVER with paprika (until it's all red on top). Bake uncovered at 350° for about 1 hour.
MARZETTI
1 lb. ground beef, browned and drained
1 medium onion, chopped
1 cup chopped celery
½ cup chopped mango or bell pepper
Cook the onion, celery and pepper until tender. Mix these vegetables with the cooked ground beef, along with 1 quart of tomato juice. Add 1/8 tsp. soda and 1 tsp. salt, and bring this mixture to a boil meanwhile grease a 13x9" pan and place dry KLUSKY noodles (12 oz. pkg.) in the bottom of the pan. Then, pour the boiling mixture over the dry noodles. Cover. Bake at 350° for 20 minutes. Then, uncover. Garnish with grated cheese. Put back in the oven, uncovered for 10 minutes. Serve. Here's another "goodie" from Billie Oakley:
POLISH NOODLE CASSEROLE
5-8 oz. noodles
1 lb. polish sausage (cut in one inch pieces)
1 cup chopped onions
1 medium green pepper, cut in strips
1 can (10½ oz.) cream of tomato soup
½ cup water
½ tsp. salt
¼ tsp. pepper
1/8 tsp. thyme
1 cup grated cheddar cheese
Cook noodles as package directs. Drain. Fry sausage until nicely browned. Remove. Drain off fat leaving 2 Tbsp. in skillet. Add onions and green pepper. Sauté until tender, stirring frequently. Add soup, water and seasonings. Bring to a boil. Reduce heat and simmer five minutes. Add noodles and sausage. Pour into greased 2 quart casserole. Top with grated cheese. Bake in 350° oven 25-30 minutes. NOTE: Cheese can be mixed into skillet, heated until melted and served immediately.
CARROT RAISIN SALAD (SOMETIMES CALLED "ORGANIC CARROT SALAD")
3 cups shredded carrots
¼ cup raisins (or a little more) juice of 1 lemon
3 Tbsp. sugar
dash of salt
Mix everything together well. Serve immediately. NOTE: Can also add ¼ cup peanuts, (grind the peanuts.)
MORE IDEAS FOR CARROT SALAD
Use grated carrots, drained, crushed pineapple, plumped raisins, a little mayonnaise to moisten, and coconut.
The above version is the original one. Coconut may be omitted.
HINT: Before adding ice to that next pitcher if iced tea, first put the ice in a plastic bag, seal it with a twist tie and immerse the whole bag in the pitcher of tea. It keeps the tea chilled without diluting.
OPTIONAL: Miniature marshmallows and nuts. Experiment. You may omit mayonnaise when using the pineapple with the marshmallows.
Page 4 Top of Page
Another CARROT SALAD
Plump raisins in hot water, drain. Shred the carrots and mini marshmallows. Add chopped black walnuts. Use a little Miracle Whip and mix, then fold into Kool Whip. Another caller suggested adding 1 Tbsp. of peanut butter to the salad dressing.
RED CABBAGE SALAD (Rolhes Kraut)
1 small head red cabbage, shredded
1 cup thinly sliced apple
½ cup water
2 Tbsp. vinegar
2 Tbsp. butter
1 tsp. salt
½ cup grape or currant jelly
Combine all ingredients. Boil, covered, for one hour. Cool and serve.
EDITH HANSEN'S SANDWICH
½ lb. grated American cheese
1½ Tbsp. WOR sauce
1 tsp. baking powder
1/8 tsp. paprika
1/8 tsp. salt
Mix the cheese with the yolks of 2 eggs and the WOR sauce, salt and paprika until it becomes a thick paste. Fold in the egg whites and the baking powder. Toast bread on one side. Spread the mixture on the other side. Broil until puffed and browned on top. Serve.
PIZZA-WICHES (open face sandwich)
1 lb. ground beef, cooked and cooled A La Maidrites, and drain well
1 lb. grated sharp cheddar cheese
2 medium onions, chopped VERY FINE
1 can ripe olives, chopped
1 can tomato soup
½ cup salad oil
1 tsp. garlic salt
½ tsp. oregano
Do NOT omit anything. Mix everything together well. Let stand overnight to blend. Spread on split buns, may be toasted. Broil until cheese melts.
QUICKIE PORK SUN
½ lb. lean pork sausage (uncooked)
1¼ Tbsp. diced onion
1 Tbsp. prepared mustard
1 Tbsp. WOR sauce
¼ tsp. pepper
¼ tsp. salt
1 cup tomato soup, undiluted
Mix everything together. Butter (lightly) hamburger buns. Spread mixture on buns. Put on a cookie sheet. Broil for 15-20 minutes. Serve hot.
LUNCH BOX SUGGESTION: Funny face sandwich (for kid's sandwiches). Use white bread on the top and dark bread on the bottom. Trim the crusts off and cut out a "funny face" in the bread. Also, they like raw cauliflower cut fine.
BAR-B-QUE SAUCE
Cook ¾ cup chopped onion in ½ cup salad oil until tender. Add ¾ cup catsup, ¾ cup water, 1/3 cup lemon juice, 2 Tbsp. sugar, 2 Tbsp. WOR sauce, 2 Tbsp. prepared mustard, 2 tsp. salt, ½ tsp. pepper. Simmer for five minutes.
EASY SMOKED BAR-B-QUE SAUCE
(mild for kids)
1 cup maple syrup
1 cup catsup
1 Tbsp. bottled smoke
QUICK BAR-B-QUE SAUCE
(mild)
1 can tomato soup, undiluted
¼ cup brown sugar
1/3 cup vinegar
½ cup catsup
½ cup WOR sauce
Pour into mixer and mix in ¼ cup minced onion and 1 tsp. (or less) garlic powder. May add 2 Tbsp. butter.
BILLIE OAKLEY'S "PEARS KIRSCH"
Arrange 2-3 Lady Fingers in the bottom of a sherbet glass. (Or a slice of a pound cake, or angel food cake may be used.) Pour a jigger of kirsch brandy over the Lady Fingers to soak. Add 2-3 pears to the glass. Drizzle some chocolate syrup over the pears. Top with a mixture of: equal parts sour cream (1 cup) and mini marshmallows (1 cup). Very nice! And easy, too.
Page 5 Top of Page
I received the following recipe on St. Joseph's Day. I mentioned it (briefly) on TV that night and was amazed to find a request for it in the mail the following morning. I know you'll get a lot of kolaches from this recipe, but in my family you need a lot kolaches. Try it out on your family and see if they don't ask for more. Lots more.
MILDRED'S FAVORITE KOLACHES
Heat to scalding point, 4 cups milk*
Remove from heat and add 1 1/3 cups lard
2 Tbsp. salt
Scant 1 cup sugar
Cool to lukewarm.
Dissolve 4 packages dry yeast (or 8 tsp. dry yeast) in 1/3 cup tepid water to which has been added 3 Tbsp. sugar. Add to the above cooled mixture and beat in 6 cups flour. Add 4 well beaten egg yolks. Beat well. Add 6 to 8 more cups flour, just enough to make dough easy to handle but not stiff.
Let rise until almost double in bulk, punch down and let rise again. Punch down and form into balls about 1½ diameter. Place on greased baking sheet about an inch and a half apart and let rise until the imprint of a light finger touch remains. Spread center with fingers and fill with apricot, prune or any desired filling. Let rise about 10-15 minutes more. Bake in hot (450 500°) oven about six minutes or until lightly browned. Frost edges if desired.
Note: Never put in the full amount of flour all at one time. Instead, add or knead in as consistency requires.
*Instead of milk use water with instant potato added, or potato water with a little mashed potato may be used as liquid and cut back on the flour.
One Monday in early March, we fielded an "Open Line" S.O.S. for help in cleaning a copper boiler. There are any number of commercial products on the market, but the most intriquing idea came from a caller who swore that she coats her copper with catsup, lets it set for about an hour, and rinses with warm water adding a little scrubbing.
CHOCO-SCOTCH CLUSTERS
1 6 oz pkg. semi sweet chocolate chips
1 6 oz. pkg. butterscotch chips
¼ cup peanut butter
Melt over LOW heat, stirring constantly. Remove from heat. Add 4 cups of Rice Krispies. Stir until well coated. Press into a buttered 9x9 pan. Cool and cut. Serve.
SIMPLE CREAM PUFFS (for 4-6)
Bring to a boil:
¼ cup butter
½ cup water
Then dump in ½ cup of flour, all at once. Stir with a fork over low heat until it doesn't stick to sides of pan. Remove from heat. Add 2 eggs, one at a time. Beat well. Add the second egg, Divide into 4-6 balls. Put onto lightly greased cookie sheet or muffin tins. Bake at 350° until they quit sweating, about five minutes. Turn off oven and leave for about five minutes more. Slit each puff and let the air out. Let set for 20 minutes to cool. Bake at 450° for 20 minutes, then 30 for 20 more minutes. Cool; serve.
March came in like a lion, but it also brought a couple of ideas for vanilla sauce:
BILLIE OAKLEY'S "PEARS FLAMBE"
You will need equal parts of butter and orange marmalade. For a really BIG batch, use about 1 stick of butter with about 1 jar of orange marmalade.
Melt the butter in a skillet. Add the orange marmalade. Bring to a slow boil and simmer for 3-4 minutes. Then add canned pears, about 4 cans for a BIG batch. Place the pears upside down in the butter and marmalade sauce for 4-5 minutes.
Meanwhile, warm about ½ cup of good brandy, preferably cognac, so that it's "baby bottle" temperature. Ignite the brandy and pour the flaming liquor over the pears. Turn off the heat.
As soon as the flame subsides, serve the pears and sauce (on top) warm. Delicious!
MARTHA BOHLSEN'S 3-INGREDIENT COOKIE
1 cup peanut butter
1 cup sugar
1 egg
Mix together, drop by teaspoonfuls on a cookie sheet and bake at 350° for 8-10 minutes (or a little more.) Makes 3 dozen.
TO CONVERT REGULAR FLOUR INTO CAKE FLOUR ...
Remove 2 Tbsp. of flour (from 1 cup of regular flour) and substitute 2 Tbsp. of cornstarch. Sift well.
Or simply subtract 2 Tbsp. flour from 1 cup to produce 1 cup sifted cake flour.
Page 6 Top of Page
GERMAN CHOCOLATE CAKE (from scratch)
1 pkg. Baker's German Sweet Chocolate
½ cup boiling water
2½ cups sifted flour
1 tsp. soda
½ tsp. salt
1 cup butter
2 cups sugar
4 egg yolks, unbeaten
1 tsp. vanilla
1 cup buttermilk
4 egg whites, beaten until stiff peaks form.
Melt chocolate in boiling water and cool. Sift flour, soda and salt together. Cream the butter and sugar together. Add the egg yolks one at a time, beating well after each addition. Add vanilla and the melted chocolate. Then add the flour mixture alternately with the buttermilk, beating until smooth. Fold in the stiffly beaten egg whites. Pour batter into three 8 or 9 inch layer pans, lined (on the bottom) with greased wax paper. Bake at 350° for 35-40 minutes. Cool before frosting.
FROSTING: (coconut/pecan frosting)
Mix together in a saucepan:
1 cup evaporated milk
1 cup sugar
3 egg yolks
½ cup butter
1 tsp. vanilla
Cook and stir until thickened, about 12 minutes. Add 1 1/3 cups of coconut and 1 cup chopped pecans. Beat until cool and thick enough to spread. Frost only the tops of the layers. (Makes three cups of frosting.)
QUICK GERMAN CHOCOLATE CAKE
1 pkg. white cake mix
1 pkg. INSTANT chocolate pudding mix
2 eggs
2 cups milk
Put all together in a large bowl. Mix well with beater. Bake in three 9 inch pans lined with greased wax paper. Bake at 350° for 40-45 minutes (or until done.)
Frost as above.
HINT: Instead of throwing away bits of soap, rinse, dry and save them until there is a quart. Place in a loaf pan with a few drops of water, then heat very slowly until blended. Let cool, cut into bars and you'll have some useful and colorful bars of soap.
MIRACLE WHIP CHOCOLATE CAKE
2 cups flour
1 cup sugar
2 tsp. baking soda
¼ tsp. salt
4 Tbsp. cocoa
Sift these ingredients together in a mixing bowl.
Add:
1 cup Miracle Whip Salad Dressing
1 cup water
Mix well with a spoon until dry ingredients are all absorbed. Bake in a greased 9x13" inch pan about 40 minutes at 350°.
APPLE PAN DOWDY
Make pastry for 9 inch 2 crust pie
¼ cup melted butter
½ cup sugar
½ tsp. cinnamon
¼ tsp. nutmeg
dash salt
Mix four dry ingredients above and toss with 10 cups thinly sliced, peeled apples and place apple mix in bottom of 13x9x2" pan.
Combine:
¼ cup water
3 Tbsp. melted butter, and pour over apples.
Roll pastry to 15x11" size, brush with some of the first ¼ cup melted butter, fold in half, brush with butter, roll and repeat twice. Chill. Then roll out large enough to cover apples and make fluted edge. Bake at 400° for 10 minutes, then 325° for 30 minutes. Remove from oven and "dowdy" the crust by cutting through it and apples with a sharp knife. Return to oven for 10 minutes more baking. Serve warm. Serves 8. Dowdy means to break up crust with knife or spoon and stir lightly into apples. Dowdy has since come to mean a person with a "messed up" appearance.
APPLE/CINNAMON CAKE
2 cups peeled and sliced fine apples
1 cup sugar
1 egg
1 cup flour
1½ tsp. cinnamon
1 tsp. baking soda
½ cup nuts or raisins
Mix all together. Bake in a greased 9x9" pan at 375° for 40 minutes.
Page 7 Top of Page
Here's a Rogers family favorite (from Better Homes. 81' Gardens Golden Treasury cookbook):
BAKED APPLES-GREAT NORTHERN-STYLE
6 large Rome Beauty apples
1 1/3 cups sugar
2 cups water
Remove cores from apples and peel one round from the top of each apple; reserve cores and peel. Place apples in a 10x6x2 inch baking dish, and fill each apple with about 1 Tbsp. of the sugar. Sprinkle ½ cup of the sugar around the apples. Bake at 350° till apples are done, 45 to 60 minutes. After juices form in pan, baste apples once or twice. Cool apples before serving. Meanwhile, prepare syrup by cooking cores and peels in 2 cups water with remaining sugar. Simmer syrup, uncovered, until mixture thickens, about 10 minutes. Strain to remove skins. Serve syrup over apples. Serves 6.
RED LAYER PRETZEL DESSERT
First layer:
2 cups crushed pretzels
2/3 cup melted butter
3 Tbsp. sugar
Mix above and press into the bottom of a 9x13" pan. Bake at 400° for 10 minutes. Cool entirely.
Second layer:
1 8 oz. pkg. cream cheese
1 cup sugar
2 cups KOOL WHIP (1 large pkg.)
Mix well, spread over cooled first layer.
Third layer:
1 large pkg. red Jello (strawberry or raspberry)
2 cups boiling water
1 10 oz. pkg. frozen berries
Mix and set in refrigerator until it starts to gel. Pour over 2nd layer. Keep in refrigerator until ready to serve.
PRETZEL TORTE
2½ cups crushed pretzel crumbs
½ cup butter
½ cup sugar
Mix together and press into 9x13" pan. Bake at 350° for about 8 minutes. Cool.
Second layer:
Prepare two pkg. Dream Whip per directions adding ½ cup powdered sugar. At room temperature fold in 2 pkgs. (3 oz. cream cheese.) Pour over the crust. Topping: Spoon 1 can cherry pie filling over this. Refrigerate 2-3 hours or overnight.
ORANGE SLICE BARS
15 candy orange slices, cut up
½ cup dates, cut up
½ cup sugar
2½ Tbsp. flour
pinch salt
1 cup water
Combine all of the above and cook until thick, then cool.
Mix:
1 cup brown sugar
2 eggs
1¾ cup flour
½ cup butter
1 tsp. vanilla
1 tsp. baking soda
pinch salt
½ cup chopped nuts
Put half of this batter in a greased 9x13" pan; spread cooled filling over the top; spread the remaining batter over the filling. Bake at 350° for about 30 minutes.
TRIPLE ORANGE SALAD
2 3 oz. pkgs. orange gelatin
2 11 oz. cans of mandarin oranges, drained
1 cup boiling water
¾ cup juice from the oranges (add a little water, if needed)
2 cups orange juice concentrate, diluted
4 Tbsp. white sugar syrup (made of equal parts sugar and water.)
Dissolve gelatin per directions.
Let cool somewhat. Add mandarin orange juice and the orange juice and syrup. When slightly thickened ford in the oranges. Cool and refrigerate. Serve.
HOT MOCHA MIX
Combine:
1 cup unsweetened cocoa
2 cups sugar
2 cups non fat dry milk
2 cups dry non dairy creamer
½ cup instant coffee
1 vanilla bean cut into quarters
Pack into containers, making sure a piece of vanilla bean is in each container. Cover tightly. Store in the refrigerator for at least a week before using, to allow the vanilla flavor to be absorbed into the mix. To use: Use 3 level Tbsp. to each 6 ounces of hot water. More or less may be used to taste.
TURKEY TIP:
1 cup Tender Quick salt (Morton's) dissolved in 8 quarts of water (may have to add a little more water to completely cover the turkey.) Let bird stand in solution for 4 days. Then drain. Baste with the liquid. Stuff and bake as usual.
Page 8 Top of Page
SUPER DELICIOUS CHEESE SPREAD
4 oz. blue cheese
6 oz. cream cheese
8 oz. crock sharp cheddar
garlic and/or onion salt as desired.
Let all come to room temperature. Put in a large bowl and whip at high speed until light and fluffy. Keep in covered crock in refrigerator, but let come to room temperature before serving. Good on Ritz crackers. Or anything!
Here's another old favorite of the "Open Line":
CARROT BROWNIES
½ cup margarine
1 cup light brown sugar
2 eggs
2 cups flour
2 tsp. baking powder
½ tsp. salt
2 cups finely grated carrot
½ cup nuts
Melt margarine. Add sugar and stir until well blended. Remove from heat and beat in eggs. Beat in all remaining ingredients except nuts. Pour into two 8x8 inch pans. Sprinkle nuts over top. Bake 30 minutes in 350° oven. ... a Clutier listener
KALUHA (homemade)
3 cups white sugar
12 rounded tsp. coffee (instant)
4 cups water
Mix together and bring to a boil. Let simmer for one hour let cool. Stir in 1 bottle of vodka and 3 tsp. vanilla. Bottle (or use). If tightly sealed, will keep.
ANOTHER CARROT CAKE
2 cups sugar
4 eggs
1 1/3 cups cooking oil
2 cups flour
2 tsp. baking soda
2 tsp. baking powder
2 tsp. cinnamon
4 cups grated carrots
¾ cup chopped nuts
Preheat oven to 350°. Grease and flour 13x9x2" baking pan. Beat the sugar and eggs until thick. Stir in the oil. Sift together flour, baking soda, baking powder and cinnamon. Stir this into the egg mixture. Fold in the carrots and nuts. Put into pan. Bake at 350° for 35-40 minutes. Cool on a rack. Frost with Cream Cheese Frosting 1 below:
CREAM CHEESE FROSTING
1 8 oz. pkg. cream cheese
½ cup butter
1 tsp. vanilla
1 lb. powdered sugar, sifted smooth.
Beat all together until well blended. Frost.
SMIERKASSE (Cottage Cheese Pennsylvania
Dutch)
Pour one quart of SOUR milk heated to lukewarm into a cheesecloth bag. Pour one quart of warm water over the bag. After this has drained through, repeat the process twice. Tie the bag; let drip until the whey is all gone. Serve with sweet or sour cream or whatever. Do not use homogenized milk, use raw milk.
Click here to go to the next month of 1976.