THE BEST OF THE OPEN LINE BULLETIN
Page 1 Top of Page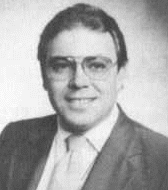 Independence day in the heart of America. . . . what a celebration.... what a tradition.... the 4th of July in Iowa .... tall corn waving in the simmering summer heat .... that's America to me. Those poor folks back East don't know what they're missing if they've never been to Iowa in July. Speaking of Independence, as you know, the Statue of Liberty is undergoing extensive renovation. Miss Liberty will be "face lifted" hopefully in time for July 4th 1986, and a big birthday party later in the year. Here are her "vital statistics". Height (base to torch) 151 feet 1 inch Weight 225 tons (do you suppose Miss Liberty's been subscribing to the bulletin?) Waist 35 feet. Width of mouth 3 feet (no wise cracks, guys) Size of fingernails 13 x 10 inches.
I'd like to think the Open Line is as much a part of America as the hot summer, the golden corn and the magnificent Statue of Liberty.... well.... maybe that's going too for.... but we still hope you enjoy the latest offerings for the table.
SUMMER SHRIMP SALAD
2 cans rinsed and drained shrimp
7 ounce package shell macaroni, cooked per package directions
1 small can peas, drained
1 cucumber
6-8 radishes
1 tomato
1 green pepper
1 onion
1 cup diced American cheese
2 hard boiled eggs
4 stalks celery
1 cup Miracle Whip
salt and pepper to taste
Dice ingredients to uniform size and mix together with Miracle Whip. Chill.
TRAER MACARONI SALAD
8 ounce Rotini macaroni
1 cup chopped olives
1 cup chopped green peppers
1 cup diced American cheese
2 cups chopped celery
6 medium tomatoes, cut into wedges
Dressing:
1 teaspoon salt
1/8 teaspoon garlic powder
1/3 cup ketchup
1 teaspoon celery seed
1 cup Mazola oil
1 small grated onion
1 cup sugar
½ cup vinegar
Cook macaroni per package directions. Mix with olives, peppers, celery and cheese. Let stand. Place dressing ingredients in blender (except vinegar and celery seed) blend well. Add vinegar and celery seed and beat well. Pour dressing over the ingredients and toss well. Add tomatoes before serving.
6 CANS IN THE CRUNCH
Drain:
1 can baby lima beans
1 can green beans
1 can kidney beans
1 can peas and carrots
1 can corn
1 can Chinese vegetables
Prepare:
1 cup diced celery
½ cup diced onions
½ cup diced peppers
Dressing:
¾ cup sugar
½ cup vinegar
1/3 cup oil
Combine and toss with vegetables.
Page 2 Top of Page
SPINACH SALAD
2 slices crisply fried bacon
1 clove garlic
1 (10 ounce) package frozen spinach
1 medium onion
1 carrot grated
Crumble bacon and rub the salad bowl with cut garlic clove. Wash and stem spinach and blot dry. Cut onion in thin slices. Break spinach in bite sized pieces. Place in salad bowl and add ½ of the onion slices and all of the carrot. Top with 3 tablespoons salad dressing. Toss until coated and sprinkle with remaining onion rings and bacon.
Dressing:
1/3 cup tomato juice
2 tablespoons salad oil
1 teaspoon salt
3 tablespoons vinegar
¾ teaspoon dry mustard
1 teaspoon grated onion
Shake together in a screw top jar and pour over the salad.
ANOTHER SPINACH SALAD
1 pound fresh spinach
½ of a 5 ounce can water chestnuts,
sliced thin
2 hard boiled eggs, chopped
5 strips bacon, cooked and crumbled
Dressing:
½ cup sugar
1/3 cup ketchup
2 tablespoons Worcestershire sauce
1 cup salad oil
½, cup vinegar
1 medium onion, grated
Wash, drain and stem spinach. Combine spinach with eggs, water chestnuts and bacon. Mix dressing ingredients together. Pour over salad, toss and serve.
PARMESAN DRESSING
1 bottle Italian dressing
½ cup sour cream
½ cup Parmesan cheese
Mix and chill.
Please respond promptly to your renewal notice. It is the only one you will get. Your renewal must be received by the date shown on that notice. Otherwise, you will miss at least one issue.
FETTUCCINE SALAD
½ pound fettuccine noodles
½ cup heavy cream
½ cup minced fresh parsley
½ cup grated Parmesan cheese
2 tablespoons oil
2 tablespoons white wine vinegar
8 fresh mushrooms, thinly sliced
3 or 4 green onions, thinly sliced
salt and white pepper to taste
Cook noodles in rapidly boiling salted water. Al Dente'. Drain well. Combine remaining ingredients in a large bowl. Mix well. Top with noodles, cover and chill at least 4 hours. Bring to room temperature and toss before serving.
CHICKEN SALAD
1 package chicken flavored rice mix
2 (5 ounce) cans mixed chicken
1½ cups diced tomato
½ cup chopped fresh parsley
¼ cup chopped green onion
2 tablespoons vinegar
¾ cup evaporated milk
½ cup mayonnaise
½ teaspoon Italian seasoning
Cook and cool rice. Mix the first 5 ingredients. Stir vinegar into milk until the milk thickens. Add mayonnaise and Italian seasoning. Pour over rice chicken mixture. Chill.
RIVIERA GARDEN SALAD
1 package Kraft macaroni and cheese dinner
1 cup diced, peeled tomatoes
1 cup diced cucumbers
½ cup dairy sour cream
¼ cup chopped green pepper
¼ cup sliced radishes
¼ teaspoon salt, optional
dash pepper
Prepare macaroni per package directions. Add remaining ingredients. Mix lightly and chill.
POTATO SALAD BOOSTER
Marinate cooked, peeled and diced hot potatoes in:
3 tablespoons vinegar
2 tablespoons salad oil
2 teaspoons salt
½ teaspoon sugar
2 teaspoons prepared salad mustard
Makes enough for 6 medium potatoes. Marinate 2-3 hours. Mix potato salad as usual.
Page 3 Top of Page
YOGURT FRUIT COMBO
2 (8 ounce) cartons orange yogurt
1/3 cup mayonnaise or salad dressing
1 (20 ounce) can pineapple slices or tidbits, drained
1 (17 ounce) can pitted, light, sweet cherries, drained and halved
1 (11 ounce) can Mandarin orange sections, drained
1 cup mini marshmallows
Stir the first 2 ingredients. Cut up the pineapple and fold the drained fruit and marshmallows into yogurt mixture. Cover and chill at least one hour. Trim with mint.
FROZEN FRUIT CUPS
1 (3 ounce) package Jello
½ cup sugar
2 cups boiling water
2 cups cold water or fruit juice
Dissolve Jello and sugar in boiling water. Add the cold liquid. Pour into plastic or paper cups. Freeze 2 hours or until almost firm. Insert sticks and freeze until firm. Makes 10-12.
MARINATED FRUIT
3 cups cantaloupe and/or honey dew balls
1 (13½ ounce) can pineapple chunks, drained
1 (11 ounce) can mandarin oranges, drained
1 cup whole strawberries
1 (6 ounce) can frozen grapefruit juice
¼ cup orange marmalade
2 tablespoons orange liqueur
Combine fruit in a large bowl. Combine remaining ingredients. Pour over fruit, stirring gently. Refrigerate 2-4 hours.
PEACH MARMALADE
Makes 9 (8 ounce) glasses
3 oranges, ground coarsely
1 cup boiling water
2 peach stones
8 cups peaches, diced
1 cup maraschino cherries, chopped
6 cups sugar
juice of 1 lemon
Add 1 cup boiling water to ground oranges, cook for 1 hour. Set aside. Combine 2 peach stones, 8 cups peaches, 4 cups sugar, and let stand 30 minutes. Add to the orange mixture. Cook 30 minutes. Add 1 cup maraschino cherries, 2 cups sugar and cook 30 minutes. (Add juice of lemon 3 minutes before cooking time is up.) Remove the peach stones, pour into glasses and seal.
An odd combination, but something a little different to serve at your next patio party.
ORANGE POTATOES
2 pounds scrubbed potatoes
¼ cup orange juice
¼ cup skim milk
3 tablespoons margarine
¼ teaspoon salt
2 tablespoons grated orange peel
Cook potatoes over medium heat in enough cold water to cover. Cook until tender (30-35 minutes), drain and peel. Mash potatoes with the orange juice, skim milk, 1 tablespoon margarine and salt. Whip until light and place in 1½ quart casserole. Sprinkle with orange peel and dot with remaining margarine. Broil until lightly brown and margarine bubbles.
MICROWAVE SCALLOPED POTATOES
4 medium potatoes, thinly sliced and peeled.
Arrange in a 3 quart glass casserole. Sprinkle on 1 tablespoon flour, 1 teaspoon salt, ¼ cup chopped onion. Mix together and pour 1½ cups milk over all the ingredients. Dot with butter or margarine. Cover with a glass lid or plastic wrap. Microwave on high for 5 minutes. Stir and recover. Reduce to 70 percent power and microwave for 15 more minutes. Let stand 5 minutes before serving.
MICROWAVE BANANA NUT BREAD
½ cup shortening
1 cup sugar
2 eggs
1¼ cups mashed bananas
2 cups flour
1 teaspoon baking powder
½ teaspoon baking soda
1 teaspoon salt
¼ cup milk
½ cup nuts, chopped
Cream shortening and sugar, beat in eggs, add bananas. Sift dry ingredients together. Add to creamed mixture alternately with milk. Stir in nuts, Pour into greased and paper towel lined circular cooker. Cook on 50 percent power for 8 minutes, then on high for 2-4 minutes. Let rest 10 minutes, invert on plate. Let rest, covered with circle cooker. Serve warm with soft butter or cream cheese.
Page 4 Top of Page
Our thanks to Friedman's Microwave for this recipe.
PEPPER STEAK
2 tablespoons butter or margarine
¾ pound beef boneless top sirloin steak, cut into thin strips
1 large green pepper, cut into ½ inch strips
1 cup sliced fresh mushrooms
3 green onions, cut into ¾ inch pieces
1 small clove garlic, minced
2 tablespoons soy sauce
1 tablespoon cornstarch
2 tablespoons water
In 2 quart casserole microwave butter at high 30 to 60 seconds, or until melted. Stir in beef, green pepper, mushrooms, green onions, garlic and soy sauce until coated. Microwave 4 to 6 minutes, or until beef is no longer pink and peppers are heated, stirring once or twice. Package, label and freeze up to 6 weeks. To serve, remove from package and place in 1 quart casserole. Microwave at 70 percent (Medium high), covered, 4 to 7 minutes, or until food can be broken apart with a fork. In 1 cup measure blend cornstarch and water. Stir into beef mixture. Microwave, covered at 70 percent (Medium high) 6 to 9 minutes, or until thickened and very hot, stirring once or twice. Serves two.
MEATLOAF IN CROCKPOT
2 beaten eggs
¾ cup milk
2/3 cup fine dry bread crumbs
2 tablespoons grated onion
1 teaspoon salt
½ teaspoon ground sage
1½ pounds ground beef
Sauce:
¼ cup ketchup
1 teaspoon dry mustard
2 tablespoons brown sugar
¼ teaspoon ground nutmeg
Combine all loaf ingredients and shape into a 9 x 5 inch rectangle or 6 inch round oval. Carefully place in bottom of crackpot. Cook on low 5-6 hours. Combine sauce ingredients and pour over meat. Cook for 15 minutes on high.
BUSY HOUSEWIVES BARBECUE CHICKEN
In a 9 x 13 inch pan place
1 box Banquet Fried Chicken (use frozen). Pour over chicken
1 (8 ounce) jar Kraft Hickory Smoke Barbeque Sauce. Cover with foil. Bake at 325° for 60 minutes.
Check for doneness.
LEG OF LAMB ON GRILL
1 leg of lamb butterflied from underside
Lay meat skin side down. Cut 3 or 4 slashes in large lobes.
Marinade:
3-4 tablespoons olive oil
2 tablespoons soy sauce
juice of ½ lemon and peel
½ teaspoon rosemary
1-2 cloves garlic, chopped fine
Rub skin side with olive oil (1 teaspoon). Put oiled side down in pan. Combine marinade ingredients and spread over the top of meat. Work into meat. Cover with plastic wrap. Marinade 1 hour or more. Place lamb in flat grilling basket. Cook, turning every 5 minutes or so, about 45 minutes. Let set 5-10 minutes. Or roast at 375° for 20-25 minutes. Brush top with oil and brown in broiler.
Compliments of Iowa Pork Producers Association.
BARBECUED PORK STEAKS
4 pork shoulder blade steaks, cut ½ inch thick
1/3 cup wine vinegar
¼ cup ketchup
2 tablespoons cooking oil
2 tablespoons soy sauce
2 tablespoons Worcestershire sauce
¼ teaspoon garlic powder
½ teaspoon dry mustard
¼ teaspoon pepper
In a bowl combine the vinegar, ketchup, cooking oil, soy sauce, Worcestershire sauce, garlic powder, dry mustard and pepper. Place in a plastic bag and set in a deep bowl or put meat in a shallow baking dish. Pour marinade over meat. Close bag or cover dish, refrigerate 4 to 6 hours or overnight. Turn the bag or spoon marinade over the meat to distribute marinade. Remove meat from marinade and place on grill about 6 inches above medium coals. Cook 15 to 20 minutes on each side or until done. Spread reserved marinade over steaks a few minutes before end of cooking. Serves 4.
SAUERKRAUT CASSEROLE
1 pound hamburger, browned
1 can sauerkraut
1 handful noodles
1 can mushroom soup
1 can celery soup
½ cup cut up cheese
Brown meat and place ½ in a casserole. Drain the sauerkraut. Top with the remaining meat and place the noodles on top. Top with mushroom soup and celery soup. Bake at 325° for 30 minutes. Remove and top with cheese, return to oven for another 15 minutes or until cheese is melted.
Page 5 Top of Page
For those of you who can't or won't be going to the fair .... we have tried to bring the fair food "goodies" to, you ....
CORN DOGS
1 cup flour
2 teaspoons sugar
1½ teaspoons baking powder
1 teaspoon salt
2/3 cup corn meal
2 tablespoons shortening
1 slightly beaten egg
¾ cup milk
Combine the first 5 ingredients. Add shortening and combine egg and milk to the dry mixture. Place hot dogs on wooden skewers. Deep fat fry 3-4 minutes at 375°.
CONEY ISLAND SAUCE
1 pound lean ground beef, browned and drained.
Add 1½ cups chopped onion
2 cloves garlic, minced
Cook until tender. Add 1 (15 ounce) can tomato sauce
1 teaspoon beef bouillon or 3 cubes
1 teaspoon chili powder
1 teaspoon cumin
1-2 teaspoons sugar
Mix together and cover. Simmer 20-25 minutes.
RICE OLE`
2 slices bacon
1/3 cup chopped onion
¼ cup finely chopped green pepper
1½ cups water
2 envelopes Lipton Tomato Cup O' Soup
1 cup uncooked instant rice
½ teaspoon garlic salt
Brown bacon until crisp and drain. Reserve 2 tablespoons drippings. Crumble the bacon. Add onion and green pepper to the skillet and cook until tender. Add water and bring to a boil. Stir in soup, rice, garlic salt, and reserved bacon. Cover and remove from heat. Let stand for 5 minutes. Makes 3-4 servings.
SPANISH RICE
Place 1 quart tomatoes or tomato juice in the top of double boiler.
Add:
¾ cup regular rice (not Minute Rice)
¼ cup finely chopped onion
¼ cup finely chopped green pepper
salt and pepper to taste
Cook 1 hour in a double boiler.
PIZZA SNACKS
2 pounds party rye
1 pound pork sausage
2 pounds ground chuck
1 jar (15 ounce) pizza sauce with cheese
1 pound cubed Velveeta cheese
½ teaspoon garlic salt
1 teaspoon oregano
basil, optional
Italian seasoning, optional
Brown meat and drain off excess fat. Add remaining ingredients. Mix until cheese melts, cool and spread on the rye. Place on cookie sheets and freeze. Put in plastic bags and freeze again. To serve: Bake at 350° for 20 minutes.
RAISIN BROWN BREAD
2 cups seedless raisins
2 cups water
Simmer 15 minutes in a covered kettle. Cool slightly.
Add:
2 tablespoons shortening
2 teaspoons soda
1 teaspoon salt
1 cup sugar
Sift 2¾ cups flour and add all to the raisin mixture. Add 1 egg and 1 teaspoon vanilla. Bake in well greased #3 cans (20 ounce). Fill only 2/3 full. Bake at 350° for 60 minutes. Cool and remove bread from the cans.
RED CARPET BROWNIES
1 cup sugar
½ cup shortening
2 eggs
¼ cup melted chocolate chips
2 tablespoons chocolate syrup
¾ cup flour
½ teaspoon baking powder
½ teaspoon red food coloring
vanilla flavoring (or other)
Mix together and bake at 350° for 30 minutes.
Frosting:
1½ cups sugar
6 tablespoons milk
6 tablespoons butter
1 teaspoon vanilla
½ cup chocolate chips
Cook the first 3 frosting ingredients for 90 seconds. Remove from heat and add vanilla. Add chocolate chips and beat.
Page 6 Top of Page
FLYING SAUCER COOKIES
¾ cup shortening
1½ cups brown sugar
1 egg
1 teaspoon vanilla
1 cups chocolate chips
1½ cups flour
1 teaspoon salt
½ teaspoon soda
¼ cup milk
½ cup oatmeal
1 cup raisins
nuts
Cream the first four ingredients. Melt 2/3 cup of chips, add to creamed mixture. Sift flour, salt and soda. Add to mixture, stir in remaining ingredients. Chill dough and roll into 1¾ inch balls. Roll into nuts and place on greased cookie sheet. Flatten and bake at 375° for 10 minutes. Cool. Makes 2½ dozen.
MEXICAN SUGAR COOKIES
2 cups sifted flour
¾ cup sugar
½ teaspoon cinnamon
1 cup soft margarine
Sift dry ingredients together. Cream margarine, gradually add flour mixture. Pinch off small pieces of dough. Form into patties. Place on ungreased cookie sheet. Bake at 300° for 25 minutes. Top with cinnamon sugar mixture.
PEACH AND PECAN PIE
¼ cup butter or margarine
¼ cup sugar
2 tablespoons flour
½ cup light corn syrup
¼ teaspoon salt
3 eggs
¼ teaspoon vanilla
1½ cups diced fresh peaches
1 unbaked pie shell
Cream butter and sugar. Add flour. Stir in syrup and salt. Beat in eggs, one at a time. Add vanilla and mix until blended. Add peaches and pour into a pie crust. Combine topping ingredients and sprinkle over pie. Bake at 400° for 35 minutes.
Topping:
¼ cup flour
2 tablespoons softened butter
¼ cup brown sugar
½ cup pecans, coarsely chopped
BANANA CAKE
In a small bowl, beat 2 eggs until fluffy. Cream together 1½ cups sugar, ½ cup Crisco and add the eggs to the mixture.
Sift:
2 cups flour
¼ teaspoon baking powder
½ teaspoon salt
¾ teaspoon baking soda
¼ cup sour milk
1 teaspoon vanilla
Mix 2 minutes on low speed. Add 1 cup mashed, ripe bananas. Mix until well blended. Bake 35-40 minutes in a greased 9 x 13 inch pan at 350°. Glass pan 325°.
STRAWBERRY BANANA CAKE
1 box yellow cake mix, use dry
1½ cups crushed slightly sweet berries
1/3 cup oil
3 eggs
1 large banana, mashed
Gradually add ingredients in order given to yellow cake mix. Grease and flour a 9 x 13 inch pan. Pour into pan and bake at 350° for 40-45 minutes.
CHERRY CARNIVAL CAKE
1¾ cups flour
2 teaspoons baking powder
½ teaspoon salt
¼ cup soft shortening
1 cup sugar
1 large egg
¾ cup milk
Add 2 cups cherries (washed and pitted), place in a 9 inch square pan. Bake at 350° for 30-40 minutes.
Sauce:
½ cup sugar
2 tablespoons corn starch
Mix gradually, add 1 cup boiling water, ¾ cup juice from the cooked cherries. Boil 1 minutes, stir in ¼ teaspoon almond extract and a few drops red food coloring. Serve hot over cake.
The post office does not forward 3rd class mail. If you move, you must tell us your new address. Otherwise, the bulletin will not reach you. Remember, we must have your old address and zip code, as well as the new. Please allow at least 30 days for the change to be made.
Page 7 Top of Page
OKLAHOMA BROWN CANDY
6 cups sugar
2 cups milk or dairy half n' half
½ cup butter or margarine
1 teaspoon vanilla
2 pounds (8½ cups) pecans, broken
¼ teaspoon baking soda
Combine 4 cups sugar with milk in 4 quart heavy saucepan. Stir, set aside. Place remaining 2 cups sugar in a 10 inch heavy skillet over medium heat. Stir until sugar starts to melt. Place sugar milk mixture over low heat. Stir occasionally until sugar dissolves. Continue melting sugar in skillet until sugar is melted and color of light brown sugar. Pour melted sugar in FINE STREAM into boiling sugar milk mixture. Stir constantly. Cook to firm ball stage (246°) and remove from heat at once. Stir in baking soda. Add butter, let stand 30 minutes. Add vanilla and beat with a wooden spoon until mixture loses gloss and begins to thicken. Add pecans, stir to mix. Pour into lightly buttered 9 x 13 inch pan; cut and cool.
PEANUT BUTTER BALLS
1 cup crunchy peanut butter
2 tablespoons butter
Soften ingredients in microwave. Stir in 1 cup sifted powdered sugar. Stir in 2 cups Rice Krispies. Form into small balls and freeze. Melt almond bark, dip the balls into bark.
STRAWBERRY BUTTER
Mash 1 cup berries and set aside. Beat 1 cup butter and 3 tablespoons powdered sugar, on high, until fluffy. Beat in crushed berries until smooth. Spoon in container to store.
Happy fishing and we hope this helps you to catch your limit.
DOUGH BALL FOR CARP
2 cups boiling water
2 packages Jello
1 tablespoon vanilla
2 tablespoons sugar
Bring to a boil slowly and add 1 cup flour, 2 cups cornmeal, 1 cup oatmeal; cool and make into balls.
CHOCOLATE PEANUT BUTTER RIPPLE POPS
1 (3 ounce) package regular vanilla pudding
2 cups milk
1 cup peanut butter chips
½ cup semi sweet chocolate chips
1 envelope Dream Whip
½ cup cold milk
½ teaspoon vanilla
10 (3 ounce size) cold drink paper cups
10 popsicle sticks
Cook pudding with 2 cups milk per package directions. Remove 1 cup HOT, cooked pudding to a small bowl. Immediately stir in the peanut butter chips. Stir until the chips are melted and mix is smooth. Add the chocolate chips to remaining HOT pudding mix left in the sauce pan. Stir until chips melt and mix is smooth. Place plastic wrap over the surface of both pudding mixes, chill slightly.
Prepare whipped topping with ½ cup cold milk and vanilla per package directions. (Makes about 2 cups.) Add 1 cup of topping to the peanut butter mix and 1 cup topping to the other mix. Mix well, spoon 1 tablespoon peanut butter mix into each cup, then 1 tablespoon chocolate mix. (You should have 2 layers of each.) Insert popsickle stick in each. Freeze 4 hours. Peel off the paper cup to serve.
COCONUT PEAR CRISP
3 medium fresh pears, peeled, cored and sliced or
1 (29 ounce) can of pear halves, drained and sliced
1¼ cups of milk
1 package instant coconut cream pudding
¾ cup flour
¼ cup chopped walnuts
2 tablespoons sugar
½ teaspoon cinnamon
¼ cup margarine
1 egg, beaten
½ teaspoon vanilla
Arrange pears in an 8 inch round dish. Combine: milk, ½ of pudding mix (5-6 tablespoons). Pour over pears. Stir the remaining pudding, flour, nuts, sugar and cinnamon, cut in margarine. Mix until crumbs are coarse. Mix egg and vanilla until blended, Place mix over pears. Bake at 350° for 40 minutes, (uncovered) or until golden brown.
To allow for slow mail delivery, please wait a minimum of 3 weeks after publication before inquiring by mail, about the lost or missing issues.
Your address label tells when your current subscription expires. The number after your name is the month of the last issue you will receive.
Page 8 Top of Page
Wow.... think of the size of the container it will take to make this in!
PUNCH FOR 150
10 packages strawberry Kool Aid
10 quarts water
6 cups sugar
3 (6 ounce) cans frozen orange juice
3 (6 ounce) cans frozen lemon juice or lemonade
1 (46 ounce) can pineapple juice
1 (46 ounce) can orange juice
3 large bottles Ginger Ale
MINT ICE TEA
Rinse and shake excess water from 12 sprigs of mint. Place 8 sprigs in refrigerator to chill. Bruise remaining 4 and set aside. In a 2 quart saucepan, combine 1 quart freshly drawn water and 1½ cups sugar. Stir over low heat until sugar is dissolved. Bring to a boil and boil for 5 minutes. In a preheated tea pot, place bruised mint plus 5 tablespoons tea. Pour sugar syrup into teapot, cover, let brew 3-4 minutes. Strain mix and return to teapot with bruised mint. Cover 10 minutes. Let stand, remove mint, pour mixture into 1 quart fresh drawn water. Add ½ cup lemon juice and sprinkle powdered sugar over mint. Pour tea into glasses, garnish with sugared mint and lemon slices.
PEPPERMINT SCHNAPPS
11 cups water
4 cups sugar
Mix together and boil for 5 minutes, then simmer to 70°. Add 1 ounce peppermint extract and 1 quart or 5th Ever Clear Alcohol. Makes five fifths.
STRAWBERRY COOLER
1 pint fresh strawberries
½ cup sugar or honey
2 cups vanilla ice cream
2 quarts ice cold skim milk
Place berries and sugar in blender. Blend until smooth. (Berries should be hulled and sliced before placing in blender.) Add ice cream and 1 cup milk, blend. Add remaining milk and blend again.
POPSICLES WITH JELLO
1 (3 ounce) package Jello, any flavor
2-3 packages Kool Aid, same flavor
¼ cup sugar
2 cups boiling water
2 cups cold water
Pour boiling water over the dry ingredients. Let cool. Add cold water and pour into molds. Freeze.
What is August? Dave gave us a good description of July.... but, August seems to be a month that is just there. A good time for a lot of the last minute things before we start thinking about autumn; swimming, final touches on your tan, picnics, vacations before school starts, painting, yard work, etc. The list could just go on and on. Take a minute and think about August and what it means to you. You'll find kind of a hodge podge of recipes in this bulletin, but I'm sure you will find a couple to try before the heat of summer is over. Remember, if you are moving, drop us a line with your Old and New address change so we can keep your bulletins coming without interruption.
S.K.R.
Click here to go to the next month of 1984.