THE JIM LOYD'S MEATS AND CASSEROLES COOKBOOK (PART 4)
The following recipes from The Jim Loyd's Meats and Casseroles Cookbook did not appear in the open line bulletins.
PAGE 126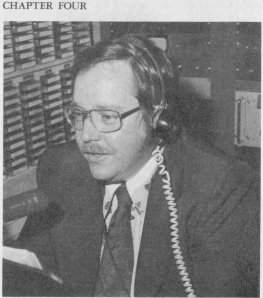 VEGETABLES, VEGETABLES AND MORE VEGETABLES
Found in soup, meatless casseroles and more than not, all by themselves in a bowl full. Not always liked by children or husbands, but did you ever see a mother that didn't eat all her vegetables, especially when one of her children was a little reluctant to share her enthusiasm for carrots or creamed unions. Vegetables are not usually catalogued in a family, cookbook by their vitamin content, but rather, according to family acceptance. Maybe in this chapter you'll find a few, different ways to serve up the vegetables. Just so you can say, "I thought maybe you would like them this time if they were fixed a little bit different." And maybe they will.
PAGE 130
SOYBEANS
Mrs. Arthur Drake, rural Polk City, Iowa, was the subject of an article in the April 1973 issue of IOWA REC NEWS. Mrs. Drake uses soybean recipes frequently in her family cooking. Using "just plain old farm soybeans" Mrs. Drake washes them, soaks them in concentrated salt water (one tablespoon salt for one cup water) for eight hours. then rinses and simmers them on top of the range until tender, about 1½ hours. "The beans will swell up to two or three times their original size," says Mrs. Drake. "Three cups of dry beans, for example, will yield about seven cups of cooked beans". During harvest, Mrs. Drake saves back a bushel of beans for cooking. For a family of three, this will usually last until the next season. Soybeans contain 1½ times as much protein as cheese, peas, or navy beans, twice as much as meat, fish, or lima beans and 11 times as much as milk. The whole soybean contains almost 20% fat for high energy and this fat is desirable because it is unsaturated.
BAKED SOYBEANS
1 cup pre cooked soybeans
¼ cup chili sauce
1 tablespoon prepared mustard
2 tablespoons brown sugar
Karo Syrup to taste
½ cup catsup
To the pre-cooked soybeans, add chili sauce, mustard, brown sugar. Karo syrup and catsup. Stir and bake. Garnish with crisp bacon. Mrs. Drake has served dry roasted beans to family and friends on various occasions. "I have received many comments about them. Most people are interested in knowing how to make them for themselves. As yet, I have not met anyone who finds them distasteful," she adds.
DRY ROASTED SNACK BEANS
Spread cooked soybeans out on a cookie sheet. Bake at 250° for 2 hours, plus, 400° for 15 minutes. For a crunchier bean, bake at 400° for 30 minutes. Be sure to watch them real close. Add seasoned salt or plain salt, to taste.
PAGE 131
SOYBEAN SANDWICH FILLING
1 cup chopped cooked soybeans
¼ cup chopped olives or pickles
1 teaspoon chopped green onion
¼ teaspoon salt
2 tablespoons salad dressing
Blend ingredients to consistency for spreading. Serve sandwiches plain or toasted.
MRS. DRAKE'S CASSEROLE TOPPING
Brown very slowly 1 cup very fine, dry bread crumbs with 2 tablespoons butter, 1 tablespoon instant onion, 1 tablespoon sesame seed. Store in airtight container until ready to use. This topping may be used on any casserole calling for buttered bread crumbs.
SOYBEAN MEAT LOAF
2 cups ground lean beef or chopped meat
1 1/3 cups cooked soybeans
2 eggs (or 5 tablespoons scrambled egg mix plus 5 tablespoons water)
1 cup milk or (¾ cup water and 1/3 cup dry milk)
2 teaspoons salt, if ground beef is used
1 1/3 tablespoons onion
Use cooked soybeans and put through food chopper or mash. Combine meat and cooked soybeans thoroughly. Add egg, milk, salt, onion and mix. Place in greased muffin tins (or loaf pan) and bake in moderate oven at 350° for about 45 minutes. Serve with sauce if desired.
PAGE 132
SOYBEAN CHILI
1 pound ground beef
1 onion
2 cups cooked soybeans
1½ quarts tomatoes
1 tablespoon chili powder
Brown ground beef with onions, drain off all fat. Add two cups cooked soybeans, 1½ quarts tomatoes, and chili powder. Simmer.
CASSEROLE OF BLACK EYED PEAS
1 pound dried black eyed peas
2 chopped onions, large or medium
Number Two Size Can Tomatoes
3 cups chopped celery
Ham bone and ham scraps
1 teaspoon chili powder
½ teaspoon pepper
2 teaspoons salt
Soak peas in water four to eight hours. Drain. Add water to cover and remaining ingredients, except tomatoes. Cook several hours until peas are tender, then add tomatoes. Season to taste with fresh ground black pepper and let simmer until thoroughly cooked.
PAGE 133
BOSTON BAKED BEANS
2 cups navy beans
5 cups hot water
1½ teaspoons salt
1 small onion, chopped
¼ pound salt pork, cut up
¼ cup brown sugar
¼ cup molasses or Maple Syrup
1 teaspoon dry mustard
½ to ¾ cup hot bean liquid
Wash and pick over beans. Place in bean pot. Add water, salt, onion and salt pork. Mix well, so salt pork is buried in beans. Cover and plug in bean pot. Cook overnight for 12 to 15 hours. Cooking time may be reduced to 9 to 10 hours by soaking 4 to 5 hours first. When tender, drain liquid off beans and reserve liquid. Add seasonings and blend. Then add bean liquid as desired. Yields about 2 quarts.
MEXICAN REFRIED BEANS
1 pound pinto beans
2 quarts water
1 tablespoon salt
1 tablespoon fat, or small piece of salt pork
Wash beans and soak overnight in water. Simmer in covered pan for about 4 hours, or until skins burst. After 1 hour, add salt, and fat (or salt pork). If necessary, add more hot water to keep the beans covered. Before serving, mash the beans to the consistency of mashed potatoes. Fry mashed cooked beans in 2 tablespoons of bacon fat or shortening until they are dry, turning them with a spatula. After
the last turning, top the beans with a thin strip of Jack cheese, letting the cheese melt. Refried beans may be refried more than once.
PAGE 134
BAKED BEANS
2 cups Northern Beans, washed, but not soaked overnight 2/3 CUP Waconia Sorghum 2 small onions, chopped
2 teaspoons salt
4 teaspoons dry mustard
3 tablespoons catsup
2 or 3 slices bacon, cutup
Cook beans after washing in enough water to cover. Cook till tender.
Drain water and measure. Add enough water to make four cups. Mix water with sorghum, onions, salt. mustard and catsup. Mix well, Put beans in a baking dish and pour mixture over beans. Top with bacon and mix all together with a big spoon. Cover with foil and bake at 2500 for 4 to 5 hours, adding water if necessary. Uncover last few minutes to brown.
BAKED LIMA BEANS
2 cups dried lima, beans
1 teaspoon salt
¼ teaspoon dry mustard
½ cup brown sugar
1/8 teaspoon pepper
1 cup sour cream
Bacon strips
Soak beans overnight. Cook slowly in enough hot water to cover well, salt and ½ teaspoon mustard. After beans are cooked, drain and place in a baking dish. Add brown sugar, remaining mustard and pepper and mix well. Add sour cream. Place bacon strips on top and bake uncovered until brown on top, about an hour or so in a moderate oven. (Mrs. Neil R. Tasker, Wyoming, Iowa)
HOMINY LOAF
2 cups cooked hominy
1 cup milk
1 cup soft bread crumbs
1 tablespoon red or green pepper, optional
1 cup grated cheese
1 teaspoon onion juice
1 tablespoon chopped parsley
2 eggs
1 teaspoon salt
Mix in order given. Put in greased casserole and bake at 350° for 25 minutes. (Mrs. Lloyd Schaffner, Ladora, Iowa)
PAGE 135
GREEN BEANS WITH TOMATO SOUP
Cook one pound green beans or one package frozen green beans. Place in greased casserole and cover with 1 can cream of tomato soup, 3 tablespoons prepared horseradish, 2 teaspoons Worcestershire Sauce, ½ teaspoon salt and ¼ teaspoon paprika. Bake covered for one hour in a 350° oven. Remove cover and top with buttered crumbs and heat for a few minutes. Serve at once.
MUSTARD BEANS
¼ cup vinegar
1/8 cup water
¼ cup sugar
1 tablespoon cornstarch
1 tablespoon butter
1 tablespoon prepared mustard
1 quart any green or yellow beans, fresh, frozen or canned
Cook vinegar, water, sugar, and cornstarch until thick. Add butter and mustard (may be decreased according to your taste). Drain beans. Any green or yellow beans, fresh, frozen or canned can be used as long as they are cooked fork tender before draining. Add sauce and heat.
ITALIAN GREEN BEANS AND WATER CHESTNUTS
2 (5 ounce) cans water chestnuts, drained and sliced
¼ cup butter, melted
2 (9 ounce) packages frozen Italian Green Beans
½ cup water
2 beef bouillon cubes
Sauté chestnuts in butter 2 to 3 minutes over medium heat. Add beans, mix well. Stir in water and bouillon cubes. Cover. Bring to boil. Reduce to simmer and cook 8 minutes. Yields 6 to 8 servings.
PAGE 136
MUSHROOMS AND MACARONI CASSEROLE
1 can cream of mushroom soup
½ pound grated medium cheddar cheese (about 2 cups)
¼ cup milk
1 teaspoon salt
1 teaspoon dry mustard
¼ teaspoon pepper
3½ cups cooked macaroni (cook about 1¾ cups)
5 ounce can mushroom stems and pieces, drained
2 tablespoons finely chopped pimientos
½ cup fine dry bread crumbs
2 tablespoons melted butter
1 tablespoon finely cut parsley
4 slices cooked bacon, crumbled
Set oven at 350°. Mix in three quart saucepan, the soup, cheese, milk salt, mustard and pepper. Stir over medium heat until cheese melts. Take off heat. Stir in macaroni, mushrooms and pimiento. Put into a greased, shallow 1½ quart baking dish. Top with a mixture of the bread crumbs, butter and parsley. Bake 25 to 30 minutes, or until bubbly hot. Top with bacon. Serves 6.
PAGE 137
CORN AND TOMATO CASSEROLE
2 tablespoons butter
1 medium onion
1 can (#303) whole kernel corn, drained
3 to 4 slices white bread, cubed
1 can (#303) tomatoes or 1 pint home canned tomatoes
1 teaspoon salt
1 teaspoon sugar
Pepper to taste
Bacon Slices
Lightly brown onion in butter. Combine with rest of ingredients. More bread cubes may be needed to absorb liquid. Bake in a greased 1½ quart casserole. Top with bacon slices. Bake at 350° for 30 minutes. Serves 6. (Mrs. John Carlson, Moline. Illinois)
PAGE 138
TASTY CORN CASSEROLE
2 cups corn flakes or ½ cup corn flake crumbs
5 slices bacon
3 tablespoons bacon drippings
3 tablespoons all-purpose flour
1 tablespoon sugar
1 teaspoon salt
1/8 teaspoon pepper
1½ cups milk
2 cups whole kernel corn, drained
2 eggs, well beaten
If using corn flakes, crush into fine crumbs. Set aside. Cook bacon until crisp. Crumble and set aside. Measure bacon drippings into saucepan. Stir in flour, sugar, salt and pepper. Add milk, stirring until smooth. Increase heat to medium and cook until bubbly and thickened, stirring constantly. Stir in corn and eggs. Pour into greased shallow one quart casserole or baking dish. Combine corn flake crumbs and crumbled bacon. Sprinkle over corn mixture. Bake in moderate oven, at 350°, for about 30 minutes, or until set. Serve immediately. Makes six servings.
CORN SOUFFLÉ
Melt 1 tablespoon butter or margarine, add 2 tablespoons flour, mixing fill smooth. Pour in 1 cup milk gradually. Bring to a boiling point, stirring frequently. Add 1 can corn, 1 teaspoon salt and pepper to taste. Separate 2 eggs, beating egg whites stiffly. Stir egg yolks into creamed mixture and fold in egg whites. Pour in lightly greased baking dish. Bake for 30 minutes at 350°.
BROCCOLI CASSEROLE
6 eggs, unbeaten
2 pounds cottage cheese, creamed, small curd
6 tablespoons flour
½ pound diced processed Sharp Cheddar Cheese
2 (10 ounce) packages frozen chopped broccoli, not cooked
¼ pound butter
2 green onions, chopped
Cheese, Olives, or Parsley for garnish
Quickly thaw frozen broccoli by placing in colander and holding under hot running water. Have all other ingredients at room temperature. In the order listed above (except garnish ingredients), layer ingredients in a large mixer bowl and beat until well blended. Pour into shallow greased 9 by 12 inch pan and bake at 350° for one hour. Allow to set at room temperature for 10 minutes before serving. Cut into squares to serve. Garnish with cheese, olives or parsley. Test for doneness as for custard. (Submitted by Mrs. Reed Lockie, Cresco, Iowa, to the 1973 State Milk Made Magic Contest at the Iowa State Fair)
PAGE 139
JUDY'S BROCCOLI
4 packages frozen chopped broccoli
1 can mushroom soup
½ cup mayonnaise
½ teaspoon curry
Juice of a small lemon
¾ cup grated sharp cheese
½ cup bread crumbs
Cook broccoli as directed. Drain dry in colander or strainer. In a separate bowl, mix soup, mayonnaise, curry and lemon juice. Put broccoli in a casserole and pour the mixture over it, do not blend. Mix cheese and crumbs and place on top. Bake for 30 minutes at 350°. (Mrs. David B. Hickenlooper, Cortez, Colorado)
BROCCOLI LIMA BEAN CASSEROLE
2 packages chopped frozen broccoli
1 package frozen lima beans
1 can cream of celery soup
1 cup Wheat Chex Butter
Sauté Wheat Chex in butter. Break broccoli and lima beans apart in a bowl. Mix in soup and half of Wheat Chex. Turn into a greased casserole and top with remaining Wheat Chex. Bake at 350° 45 to 60 minutes or until done.
PAGE 140
SPANISH RICE (SOPA DE ARROZ)
3 tablespoons fat
1 cup raw rice
1 medium onion, minced
1½ cups canned tomatoes
Salt to taste
2 tablespoons carrot, minced
10½ ounce can beef or chicken broth or 2 cups meat stock
Brown the rice in hot fat. Add rest of ingredients, cover and cook slowly, over a low flame, until liquid is absorbed (about 25 minutes).
PAGE 141
MEXICAN SPANISH RICE
6 chicken wings
½ cup long grain rice
½ cup onion, diced
½ cup bell pepper, diced
½ small clove garlic, mashed
1 tablespoon salt
1 can tomato paste
Pinch of Comino, Cummin Seed or
Pinch of Chili Powder
Sear the chicken wings in cooking oil and remove from the oil. Fry the rice in the oil until golden brown. In a second pan, sauté the diced onions in oil until tender. Combine all above ingredients and cover with water. Cover and boil 45 minutes. Remove the cover and cook awhile longer. (Mrs. D. H. Wagner, Palmyra, Missouri)
BRAZILIAN RICE
1 cup long grain rice
¾ cup mushroom pieces
1 clove garlic, minced
1 tablespoon oil
1 envelope onion soup mix
2 cups hot water
1½ cups peeled and diced tomatoes
2 teaspoons salt
¼ teaspoon oregano
In a large skillet, sauté rice, mushrooms and garlic in the oil for 15 minutes or until rice begins to brown. Stir to keep rice from burning. Combine soup mix with the hot water and gradually stir in the rice. Add the tomatoes, salt and oregano and bring to a quick boil. Cover and simmer for 25 minutes or until rice has absorbed liquid. Serves 6 to 8. (Mrs. George Rieken, Monticello, Iowa)
BRAISED CARROTS
¼ cup butter or margarine
2 teaspoons aromatic bitters
1 teaspoon sugar
1 cup orange juice
1 bunch carrots, peeled and sliced
Melt butter and add bitters, sugar and orange juice. Add carrots, cover tightly and let simmer until carrots are tender. Remove lid the last few minutes to allow liquid to become completely absorbed.
FRIED CARROTS
8 carrots
2 teaspoons salt
2 eggs, well beaten
2 tablespoons brown sugar
Peel carrots. Cut in half lengthwise, then crosswise. Place in a saucepan, add water just to cover. Salt and boil until tender. Beat together eggs and brown sugar until light. When carrots are finished, drain, dip into egg mixture, then fry in deep fat until golden brown. Drain on absorbent paper and serve hot. Makes six servings.
PAGE 142
CARROT PUDDING NUMBER ONE
1 cup raw grated carrots
1 cup raw grated potatoes
1 teaspoon soda
1 cup sugar
1 cup flour
1 cup raisins
1 teaspoon cinnamon
¼ teaspoon nutmeg
¼ teaspoon allspice
¼ teaspoon salt
4 tablespoons shortening
Mix first three ingredients. Then mix remaining ingredients. Combine the two mixtures. Steam 2 or 3 hours in greased molds or coffee can set in a pan with water deep enough to cover lower half of cans. Cover tightly. Steaming time depends on size of mold or cans. (Mrs. T. C. Watson, Pittsfield, Illinois)
CARROT PUDDING NUMBER TWO
1 cup grated raw carrots
1 cup grated raw potatoes
1 teaspoon soda, stirred into potatoes
1 cup sugar
½ cup margarine or butter
2 cups flour
1 cup raisins
1 teaspoon cinnamon
1 teaspoon cloves
Pinch of Salt
Dash of Nutmeg
½ cup nuts
Candied fruits
Combine all ingredients. Cover with aluminum. Put in a pressure cooker and cook 1 hour at 10 pounds pressure. Can be steamed three hours.
GLAZED CARROTS
Scrape or pare one bunch carrots thinly. Leave whole or cut in half, if desired. Cook in boiling salted water until almost tender. Remove and drain. Heat 3 tablespoons butter or margarine and 2 tablespoons pure unsulphered molasses in skillet. Add carrots. Turn to cover with molasses and butter mixture. Simmer gently 15 minutes, turning and basting occasionally. Makes 4 servings.
PAGE 143
ESCALLOPED CARROTS WITH CHEESE
8 to 10 carrots, sliced
1 small onion
2 tablespoons butter
2 tablespoons flour
½ teaspoon salt
¼ teaspoon dry mustard
Dash of black pepper
1 cup milk
4 slices Processed Cheese
3 tablespoons bread crumbs
Cook carrots till barely tender, drain. Sauté butter and onion. Stir in flour and seasonings, then blend in milk and cook, stirring until smooth. Arrange layers of carrots and cheese, broken in pieces, in one quart casserole. Pour sauce over all. Sprinkle with crumbs and bake at 350° for 25 minutes. Green peppers can be substituted for the carrots. (A recipe by Jean Harrison, Hampton, Iowa, sent in by Maxine Purcell)
SWEET AND SOUR CARROTS
8 medium carrots, scraped
1 cup raisins
1 teaspoon salt
1½ cups boiling water
½ cup brown sugar
¼ cup butter
4 teaspoons lemon juice
Salt to taste
Cut carrots into thin diagonal slices. Cook with raisins and salt in boiling water for 20 minutes or until tender. Drain liquid from carrots and raisins. Set aside. To liquid, add brown sugar, butter, lemon juice and salt to taste. Pour liquid over carrots and raisins. Stir until well coated.
CARROT AND ONION CASSEROLE
6 medium carrots
2 medium onions
3 eggs
1 cup cracker crumbs
¼ cup butter, melted
1 cup milk
1 teaspoon salt
¼ teaspoon pepper
Grind carrots and onions. Mix all ingredients together and bake at 350 ° for 1½ hours. (Frances M. Cotner, Genoa, Illinois)
DEVILLED ONIONS
6 cold, boiled onions
2 hard boiled eggs
1 tablespoon flour
1 tablespoon margarine
2/3 cup milk
Pepper
Salt
Bread Crumbs
Mince onions. Make a white sauce with the margarine, flour and milk. Season, stir in finely mashed onions and chopped egg. Put in a dish, sprinkle with grated cheese and bread crumbs. Bake until browned on top.
PAGE 144
ONIONS BAKED WITH OREGANO
4 good sized Spanish Onions
½ cup soft bread crumbs
3 tablespoons melted butter
½ cup chopped walnuts
1 teaspoon dried oregano
2 tablespoons minced fresh parsley
1/8 teaspoon white pepper
¼ teaspoon salt
¼ cup dry bread crumbs
Peel onions and cut thin slice off top. Scoop out centers to make a shell ½ inch thick. Mince removed onion and add soft bread crumbs, 2 tablespoons butter, nuts, oregano, parsley, pepper and salt. Fill onion shells. Arrange in baking pan. Blend dry bread crumbs with 1 tablespoon melted butter. Sprinkle over onion. Bake at 350° for 40 minutes. Onions should be tender, but not soft.
FRENCH FRIED ONIONS
Three different ways to fry onions.
First dip chilled onion rings into flour, coating well. Then dip flour covered rings into a dish of evaporated milk, then back into the flour, again coating well. Drop into hot fat and brown on both sides. Mix ½ cup yellow cornmeal, 1½ cups white flour, 4 teaspoons baking powder and 1 teaspoon salt in a deep bowl. Add 1 egg and 1½ cups milk and beat with egg beater. Dip onion rings in batter and fry in 375° deep fat until golden, turning once. Drain on absorbent paper and salt, if desired. Make a batter of 1 cup flour, 1 teaspoon salt, ½ cup cream or milk, 2 tablespoons fat or oil, melted, 1 egg white, unbeaten, and 6 tablespoons water. Fry in hot deep fat until golden, turning once. If using an electric skillet or deep fat fryer, set heat at 375°. Drain on absorbent paper and salt, if desired.
SWEET AND SOUR CELERY
1 bunch celery
6 slices of bacon
1 Spanish onion, sliced thin
3 tablespoons cider vinegar
2 tablespoon sugar
¼ teaspoon salt
¼ teaspoon pepper
Clean celery (leaves can be saved for soup or stew). Cut into 1 inch pieces. Fry bacon in a large skillet. When crisp, remove bacon, set aside, and pour off all but 3 tablespoons melted fat. Add celery and onions to fat in skillet. Fry until vegetables are tender crisp (not soft). Add vinegar, sugar. salt and pepper and crumbled bacon. Continue to heat through. Makes 6 servings. Leftovers can be reheated.
PAGE 145
MUSHROOM OMELET
1 onion, chopped
½ stick butter, or more
6 eggs, or more, beaten
Salt and pepper
½ pound sliced mushrooms (button, sponge, elephant ears, etc.)
Cook the onion and mushrooms in butter until tender. Add the well beaten eggs to the mixture and stir over a low fire. When bottom becomes crusty, lift up omelet to allow uncooked eggs to run to the bottom of the pan. You may turn the omelet over to brown the other side or put pan under the broiler for a golden top. Do not dry out. Good for breakfast or lunch. Serves four to six. (Note: All mushrooms must be soaked for an hour in salt water after being cleaned to chase out the bugs.)
STUFFED TOMATOES
8 large firm tomatoes
1 stick butter
1 onion, chopped
¼ cup fresh mushrooms, chopped
½ cup rice
2 egg yolks
2 glasses broth
Salt and pepper
Pinch of Nutmeg
Choose the same size tomatoes. Scoop out the centers without breaking the skin. Brown the onion in butter, add the pulp, rice, mushrooms, salt and pepper, half the amount of broth (bouillon may be used) and cook slowly for 10 minutes. Remove rice still firm and allow to cool. Add the beaten eggs and nutmeg to the rice mixture and mix well. Fill the tomatoes. Place the stuffed tomatoes in roasting pan with remaining broth and bake uncovered at 350° for 20 minutes basting with their own gravy. Serves four to six.
PAGE 146
STUFFED EGGPLANTS
1 or 2 eggplants, depending on size
1 pound ground beef
½ pound ground lean pork
½ cup grated hard cheese
1 garlic clove, cut up very fine
2 tablespoons chopped parsley
¾ teaspoon cinnamon
¼ teaspoon black pepper
2 teaspoons salt
2 eggs
1 cup bread crumbs
1 tablespoon chopped mint, optional
2 tomatoes, peeled and chopped
Cut eggplants in half, lengthwise. Cut out centers leaving about an inch all around on the halves. Boil halves and centers about 1 to 2 minutes depending on tenderness. Make sure the eggplant is firm. Take out of water and sprinkle halves with salt. Chop the centers of the eggplants to mix with the meat mixture. Beat eggs and add to ground pork and beef, then add remaining ingredients mixing well. Stuff the eggplant halves and bake at 350° for about 2 hours. Add, about ½ cup of water or tomato juice in pan. Uncover the last half hour, so that the top will brown. Tomato sauce and grated cheese, may be added on top of your stuffed eggplant during the last half hour of baking. Serves eight.
PAGE 148
ESCALLOPED EGGPLANT
1 medium size eggplant, peeled and cut into small pieces
2 tablespoons fat
2 tablespoons diced green peppers
2 tablespoons diced onion
2 cups cooked tomatoes
Salt and pepper to taste
2 tablespoons butter
¾ cup bread crumbs
Melt fat in skillet. Add green peppers and onions. Sauté until limp and cooked almost tender, but do not brown. Add tomatoes, salt and pepper to taste and eggplant. Melt butter and add bread crumbs. Mix until bread crumbs are wet with melted butter. Pour eggplant mixture into a buttered (lightly) casserole or baking dish. Sprinkle with buttered crumbs. Bake at 350° for 20 minutes.
GALESBURG EGGPLANT OR ZUCCHINI CASSEROLE
1 large eggplant or zucchini
Salt and pepper to taste
2 teaspoons lemon juice
1 cup chopped onion
½ cup chopped green pepper
1 clove garlic
4 ounce can sliced mushrooms, drained
8 ounce can tomato sauce
½ cup water
¼ teaspoon basil
Ripe olives, chopped (quite a few)
½ pound mozzarella cheese, sliced
¼ cup grated Parmesan Cheese
1 teaspoon brown sugar
Few drops Tabasco Sauce
Peel and slice eggplant or zucchini. Parboil. Steam with salt and pepper and lemon juice and set aside. Sauté onion, green pepper and garlic in butter. Add mushrooms, tomato sauce and bring to a boil. Layer eggplant, sprinkle with olives and alternate tomato sauce and cheese. Bake 45 minutes at 350°. (Jean Steber, Galesburg, Illinois)
ZUCCHINI CASSEROLE
Peel and seed approximately two pounds zucchini. Slice in one inch cubes. Bring to boil about one minute. Arrange in a greased casserole. Make sauce with the following and pour over the zucchini:
3 tablespoons butter
1 medium onion, chopped
1 heaping tablespoon flour
½ cup water
1 can cream of mushroom soup
1/3 cup Parmesan Cheese
Sauté onion in butter. Stir in flour. Add soup and water. Pour over zucchini and sprinkle with cheese. Bake at 350° for 25 minutes.
PAGE 150
ZUCCHINI PATTIES
1 beaten egg
2 tablespoons flour
1 teaspoon salt
½ tablespoon finely grated onion
½ cup milk
½ teaspoon baking powder
2 cups grated raw black (dark green) zucchini squash
Mix ingredients. Drop by spoonful into well greased frying pan or ¼ inch depth of vegetable oil or bacon grease. For a delicate greenish tint in the cakes, leave the skin on the squash as you grate it. For the conventional, light colored cakes, peel the zucchini. The cakes are delicious with syrup or apple or cranberry sauce.
GOURMET CABBAGE
Select a well formed, medium head of cabbage. Cook slightly. Then cut as desired in bite size pieces. Drain well and make a sauce of the following ingredients:
1 cup milk
2 tablespoons butter
1 teaspoon salt
1/8 teaspoon pepper
2 tablespoons flour
½ cup Cheese Whiz
½ cup fine dry bread crumbs
½ cup sliced cashew nuts
Cook first five ingredients to desired thickness. Add the cheese and stir to melt cheese. Put cabbage in well buttered casserole. Pour sauce over cabbage. Cover with bread crumbs, then arrange nuts on top. Bake 35 to 40 minutes in a 350° oven. (Mrs. Joseph Osvald, Sr.)
SPECIAL CABBAGE
6 slices bacon, cut in small pieces
1 large onion, diced
1 large head (about 2½ pounds) cabbage, shredded
1/3 cup soy sauce
In a 4 to 6 quart kettle over medium heat, cook the bacon until pieces begin to brown. Add onion, cook until translucent, about 5 Minutes, then stir in cabbage. Cook cabbage, stirring, about 1 minute, then pour in soy sauce and cover pan. Simmer until cabbage is just tender. about 3 minutes, and serve immediately. Makes about 6 servings.
COOKED RED CABBAGE
½ head white cabbage
1 large head red cabbage
2 tablespoons bacon drippings
1 large onion, chopped
2 or 3 apples, peeled, cored and quartered
Sugar, Vinegar and salt
Slice cabbage fine with a slicer, knife or grater. Heat bacon fat. Add onions and sauté until tender. Mix red and white cabbage together and add a little at a time. As in browns, add raw cabbage on the bottom. After browning reduce heat and simmer 1½ to 2 hours. Add seasonings and cook apples with cabbage while simmering.
PAGE 151
ESCALLOPED CABBAGE
Cut one head of cabbage (3 pounds) into small pieces and cook in salted water. Drain well. While cabbage is cooking, make white sauce
3 tablespoons butter
3 tablespoons flour
3 cups milk
1 cup grated cheese
Salt and pepper to taste
Melt butter in sauce pan. Add flour and stir until smooth. Add milk, salt and pepper and cook until thickened. Place cabbage and sauce in buttered casserole. Sprinkle bread crumbs or cracker crumbs over cabbage and white sauce and dot with butter. Bake at 375° for 30 minutes, uncovered.
SWEET AND SOUR CABBAGE NUMBER ONE
1 head cabbage
¼ cup vinegar
1 egg
1 tablespoons sugar
1 teaspoon salt
Shred cabbage rather finely. Put in sauce pan and sprinkle with salt. Cover pan and place over low heat and steam until tender. Beat egg, add vinegar, sugar and salt in ingredients and pour over steamed cabbage. Heat five minutes and serve immediately.
SWEET AND SOUR CABBAGE NUMBER TWO
Put cabbage in a pan with a small amount of salted water. Cook about 10 minutes until cabbage is tender and water is about gone. Beat one egg and add ½ cup cream (or half and half or sour cream), 2 tablespoons vinegar, 2 tablespoons sugar and pour over cabbage. Cook just a few minutes until egg is set and dressing thick. Remove from heat and add more seasonings to taste, if needed.
SWEET AND SOUR CABBAGE NUMBER THREE
Cut up a medium size head of cabbage rather coarsely. Melt a good tablespoon of butter in a heavy aluminum pan. Put cabbage in pan and season with salt and pepper. Into ¼ cup water, put ¼ cup vinegar and add sugar to taste. Season with caraway seed, optional, and pour over cabbage. Cover tightly. Over low heat, let steam, stirring every once in a while.
PAGE 152
SWEET AND SOUR CABBAGE NUMBER FOUR
Cut up a medium size head of cabbage rather coarsely or chop. Parboil cabbage for just a few minutes. Drain in colander, making sure almost all water is drained completely. Put into a large skillet with butter or bacon fat Add sugar and vinegar to taste and over low heat, let finish, stirring occasionally.
SWEET AND SOUR RED CABBAGE
2 pound head red cabbage
1 teaspoon salt
1 quart water
1/3 to ½ cup firmly packed brown sugar
¾ teaspoon allspice
4 cloves
½ cup vinegar
¼ cup butter
Cut red cabbage into quarters. Discard core. Coarsely shred cabbage. Put cabbage in a sauce pan. Add salt to water and bring to boil. Pour boiling water over cabbage to cover. Add brown sugar, allspice and cloves. Cover loosely and boil 8 to 10 minutes. Remove and drain well. Stir in vinegar and butter. Toss lightly to mix. Makes six servings.
PARSNIPS EXCEPTIONALE
1 pound parsnips, pared and cut into thick slices
¼ cup brown sugar
¼ cup sherry
½ teaspoon cornstarch
2 tablespoons butter
2 tablespoons lemon juice
Add ½ cup water and salt to parsnips and cook 15 minutes. Drain and add remaining ingredients and cook over low heat five minutes. (Maxine Purcell)
PAGE 153
CRUMBY POTATOES
Melt margarine in pan used to bake potatoes. Cut potatoes in quarters. Roll in melted shortening. Then in fine bread crumbs. Bake at 350° until golden brown and tender.
POTATOES DAUPHINOIS
Cook four large potatoes, peeled and sliced thin, seasoned with one teaspoon salt and freshly ground black pepper to taste in two cups milk in top of a double boiler over boiling water for about 45 minutes or until tender. Put in baking dish, top with ½ cup heavy cream and then ¼ cup Parmesan Cheese. Bake about 20 minutes at 350°. Serves 6.
HASHED BROWN POTATOES
3 cups finely sliced or chopped
cold cooked white potatoes
3 tablespoons flour
1 tablespoon minced onion
¼ cup top milk or light cream
1 teaspoon salt
1/8 teaspoon pepper
3 tablespoons butter or margarine
Combine potatoes with all ingredients, except butter and toss well. Heat butter, add potatoes and pat into large round cake with spatula. A small fry pan can be used, Brown on underside, over low heat, approximately 20 minutes, without stirring. Draw a line part way through center of cake with knife. With broad spatula, fold one side onto other. Cut into four pie shaped wedges. Remove to serving dish, Makes four servings. (Mrs. Robert C. Baird, Waverly, Iowa)
PAGE 154
ITALIAN FRIED POTATOES
4 medium size potatoes
1 clove garlic, chopped
1 teaspoon Rosemary
½ cup oil or Crisco
Use heavy skillet. Heat oil to about 300°. Pare and slice potatoes and place in skillet. Sprinkle chopped garlic and rosemary over top. Cover and let fry, turning potatoes with spatula as they brown. When nearly done, sprinkle with salt. Drain on absorbent paper and serve immediately. Serves four.
TUNA BAKED POTATOES
6 large baking potatoes
1 teaspoon salt
¼ teaspoon celery salt
3 ounces chive cream cheese
1 cup hot cream (or half and half)
6 ounce can flaked tuna
Paprika
Scrub potatoes and rub with a little butter. Bake at 375° for one hour. Cut thin slices off top of potatoes. Gradually scoop out pulp. Mash the pulp, gradually adding salt, celery salt, cream cheese and hot cream. Whip until smooth and light. Fold in drained Tuna. Spoon into potato shells. Sprinkle with paprika. Return to oven and bake 15 minutes.
SOUR CREAM STUFFED POTATOES
Scrub 4 large baking potatoes (2 pounds) in cold water and dry. Bake in a 350° oven for 45 to 50 minutes. Cut in half lengthwise, scoop out pulp and put through ricer.
¼ cup soft butter or margarine
¾ cup commercial sour cream
¾ teaspoon salt
¼ teaspoon white pepper
Dash of paprika
To riced potato pulp, beat in butter, sour cream, salt and pepper. Pile potato mixture back in only six shells. Ruffle with fork tines, sprinkle with paprika and bake at 425° for about 15 minutes or until hot enough. (Mrs. H. J. Scberbring, Farley, Iowa)
PAGE 155
MASHED POTATO BALLS
To 2 cups seasoned Mashed Potatoes, beat in 2 egg yolks and 1 tablespoon chopped parsley. Beat until stiff 2 egg whites. Fold into potato mixture. Shape into balls. Bake in lightly greased muffin tins or drop on greased sheet. Bake at 350° until crisp. Turn to brown evenly. (Mrs. L. C. Musgrove, Normal, Ill.)
MASHED POTATO DUMPLINGS
Prepare mashed potatoes according to directions. Cool a little. Add 1 whole egg, ½ cup farina or cream of wheat and mix well. Add flour as needed, approximately 1 cup. Work well on bread board. Make dumplings about 5½ to 6 inches long. Drop in salted boiling water and boil about 15 minutes.
PAGE 156
WILD RICE AND MUSHROOM STUFFING
1/3 cup chopped onions
¼ cup butter
1 cup chopped mushrooms
¼ pound pork sausage meat
3 cups boiled wild rice
1 teaspoon salt
Sauté onions in two tablespoons of the butter for five minutes or until lightly browned. Remove, from pan, add remaining two tablespoons butter and mushrooms. Cook five minutes. Remove from pan. Fry sausage meat until lightly browned, stirring constantly. Remove from beat. Stir in onion and mushrooms. Add wild rice and salt, mixing lightly. Makes five cups stuffing, enough for a ten pound goose.
BUTTERED CANDIED SWEET POTATOES
1 can sweet potatoes or yams, cut in half
1 cup brown sugar, packed
1/3 cup strained orange juice
1 tablespoon butter
Place sweet potatoes or yams halves on buttered sheet. Combine brown sugar, orange juice and butter. Cook five minutes or until clear. Pour over potatoes. Bake 30 minutes at 350°. Baste several times with glaze while baking.
SOUTHERN CANDIED SWEET POTATOES
Scrub six medium sized sweet potatoes. Boil for almost 40 minutes in salted water. Drain and slip off skins. Brush each potato on all sides with butter or margarine. Place in a cast iron skillet, pour 2 tablespoons melted butter and cooking molasses over the potatoes to a depth of one inch. Cook over low heat until potatoes are candied, turning often. (Mrs. W. W. Hess, Mount Vernon, Iowa)
INSTANT MASHED POTATO DUMPLINGS
1 cup Pillsbury Mashed Potato Flakes
1 cup sifted flour
2 teaspoons baking powder
½ teaspoon salt
1 tablespoon minced parsley
1 cup milk
1 egg
Combine Potato Flakes, flour, baking powder and salt and parsley. In a separate bowl, combine the milk and egg. Add to dry ingredients and stir to moisten. Let stand 3 minutes. Drop by spoonful onto simmering liquid. Cover tightly and cook 10 to 15 minutes.
PAGE 157
SAUSAGE DRESSING
4 quarts of ½ inch bread cubes
1 quart milk
1 pound sausage meat
½ cup chopped onion
½ cup chopped celery
2 beaten eggs
2 teaspoons salt
¼ teaspoon pepper
1 tablespoon poultry seasoning
Combine bread and milk and let stand 10 minutes. Cook sausage meat for five minutes and drain. Add bread mixture to meat and combine with remaining ingredients. Mix well and stuff turkey with mixture.
MAE'S SAUSAGE DRESSING
2 quarts bread cubes
1 pint milk
½ pound bulk pork sausage
¼ cup onions, chopped
1 egg
1 teaspoon poultry seasoning
Salt and Pepper to taste
Put sausage into a pan with onions, add a little water and simmer for 10 minutes. Cool. Beat egg, add milk and mix all ingredients together, adding more milk if necessary. Dressing can be quite moist. Pour into a buttered casserole and bake at 350° for one hour, or until dressing rises in the center when it is done. (Mrs. Oakley Thompson, Van Horne, Iowa)
BAKED DRESSING
¼ cup butter or margarine
½ cup turkey or chicken fat
1 chopped onion
½ cup chopped celery
5 quarts (about 32 slices) day & old bread cubes
3 eggs, beaten
1½ teaspoons salt
1 teaspoon poultry seasoning or seasoned salt
¼ teaspoon pepper
½ teaspoon sage
1 to 1½ quarts liquid (broth or broth and milk)
Melt butter and fat in skillet. Add onion and celery and sauté 10 minutes. To the bread cubes, add seasoning, cooked onion, celery and fat. Add liquid and eggs. Mix lightly. Pile lightly into large, greased pan. Bake in a moderate oven (350°) until puffy and golden brown, about 45 to 50 minutes. Serves 20 to 25. Giblets can be cooked and chopped and added at the time the liquid and eggs are added. (A Clutier, Iowa, Open Line Listener)
PAGE 158
TURKEY OR CHICKEN DRESSING
6 to 8 cups soft bread crumbs
1 stalk celery (up to two stalks can be added if you like celery)
1 medium sized onion
1/3 cup butter or fat
2 eggs, beaten
½ teaspoon baking powder
1½ to 2 cups milk
Salt, Pepper and Sage to taste
Fry diced onion in fat or butter and add to the bread cubes, celery, seasoning and baking powder. Then add milk and beaten eggs. Stir until well blended. To add giblets, cook giblets and neck meat in enough water to cover them well. When cooked, dice the giblets and the meat from the neck and use it in the dressing, along with part of the broth in place of the milk. If baked in a separate casserole bake
from one hour to one and one half hours, depending on the size of the casserole, at 375°. (A Central City Open Line Listener)
WILD RICE STUFFING
Wash wild rice well. Cook until tender in generous amounts of salted water. Drain. While draining, fry ½ pound sausage loosely. Drain. Add to rice. Add chopped celery, a little onion and sage. Stuff, but do not overstuff as it expands while cooking.
PAGE 159
CASSEROLE OF RICE STUFFING
1½ cups chicken bouillon
1½ cups pre-cooked rice
1 teaspoon salt
4 cups soft bread cubes
½ cup butter, melted
1 cup minced onion
1 cup diced celery with leaves
½ teaspoon Tabasco
½ teaspoon poultry seasoning
¼ cup chopped parsley
Bring bouillon to boil. Stir in rice. Cover and remove from heat. Let stand 5 minutes. Combine rice and remaining ingredients. Place in 2½ quart casserole. Cover. Bake in 425° oven 30 minutes. 8 to 10 servings.
CELERY ONION STUFFING
2 cups chopped celery and leaves
2 cups chopped onion, or less
1 teaspoon thyme
1 teaspoon sage
½ teaspoon celery salt
1 teaspoon salt
¼ teaspoon pepper
¼ cup butter
½ cup chicken broth and water
3 cups soft stale bread cubes
Cook celery, onion and seasonings in butter 5 minutes. Add remaining ingredients and mix thoroughly. Use as a stuffing for poultry. Makes about five cups.
PAGE 160
OYSTER STUFFING
1 cup butter
1 cup minced onion
1 pint small oysters, drained and chopped
1 tablespoon poultry seasoning
1½ teaspoons salt
¾ teaspoon pepper
½ cup chopped parsley
¾ cup chopped celery leaves
2½ quarts soft stale bread crumbs or cubes
Melt butter in skillet and add all ingredients, except crumbs. Cook 5 minutes. Add crumbs. Use as stuffing for turkey. Makes about 10 cups. Two beaten eggs can be added with the crumbs, if desired.
GERMAN DRESSING FOR FOWL
1 loaf soft bread, cubed
12 prunes, cooked
½ cup prune juice
6 apples, diced and cooked
1 cup apple juice
½ cup raisins
1/3 cup sugar
¼ teaspoon cinnamon
½ cup melted butter
Hot Water
Mix all ingredients, adding butter and water last. Use only enough hot water to moisten together. (Mrs. Myron Schuhart, Dysart, Iowa)
PAGE 161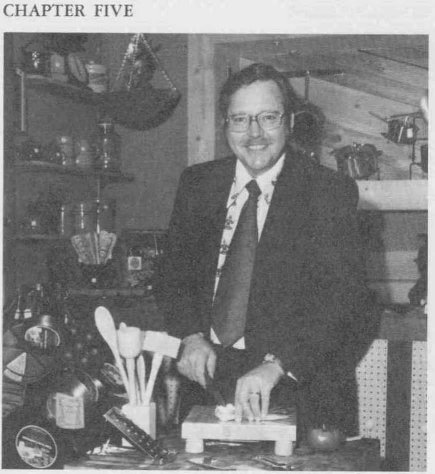 SALADS
You do like salads, Little Salads, Big Salads, Rich Salads, Jello Salads, Vegetable Salads, Snack Salads, Meal Size Salads, Salads With Dressings, Salads Without Dressings, You do like salads, To many salad fans, including Barbara, a meal of any size (with the exception of breakfast) is just not a meal without a salad. (The reason you don't have salad for breakfast is because you need the bowl for cereal.) Say the word "salad" to a salad fan and the suggestion will vary from a three ingredient cole slaw or a square of jello on a lettuce leaf to the elegance of a Caesar's Salad, prepared at your table by a white gloved waiter, explaining why his Caesar's Salad is the real one. And that's where this chapter begins. Not with just one Caesar Salad, but a different version of this Noble Italian beauty for every day of the week. Enjoy!
PAGE 162
MONDAY CAESAR SALAD
¼ cup salad oil
1/8 cup lemon juice
1 small clove of garlic, pressed
1 small head of lettuce, broken into bite sized pieces
1 cup grated cheddar cheese
½ cup fried crumbled baron
Salt and pepper to taste
1 egg
Croutons
Combine oil, lemon juice and garlic and let stand. Combine lettuce, cheese, bacon, salt and pepper and add dressing. Beat egg with fork and add to salad. Garnish with croutons made by cutting 2 slices white bread into small cubes and place in a small baking pan. Add 1 tablespoon salad oil and 1 teaspoon garlic salt, mixing to coat bread well. Bake at 400°, until well browned. stirring occasionally to brown evenly.
TUESDAY CAESAR SALAD
1 clove garlic
1/3 cup olive oil
8 anchovy fillets, diced
1 teaspoon Worcestershire Sauce
½ teaspoon salt
¼ teaspoon dry Coleman's Mustard
4 or 5 turns of Pepper Grinder
12 cups diced lettuce or 2 large bunches Romaine
2 raw eggs
juice of 1 lemon
Garlic Croutons
1/3 cup grated Parmesan Cheese
Slightly crush garlic clove and rub bowl with crushed garlic. Add lettuce, then remaining ingredients, may be one at a time and toss until lettuce glistens with dressing.
WEDNESDAY CAESAR SALAD
Juice of 2 lemons
½ cup olive oil
¼ cup Wine Vinegar
1 tablespoon Worcestershire Sauce
2 whole garlic cloves, peeled and crushed
2 cups ½ inch bread cubes, toasted in butter
½ cup butter
4 heads of Crisp Romaine or 3 quarts shredded lettuce or mixed greens
2 eggs, raw or coddled slightly
¼ cup Parmesan Cheese, grated
1 small can Anchovy Fillets, diced or whole
Salt and Freshly Ground Black Pepper
Combine first five ingredients and let stand several hours. Remove garlic. Break Romaine into a large salad bowl. Break eggs over greens. Add olive oil mixture. Toss well till egg disappears. Add remaining ingredients and toss again.
PAGE 163
THURSDAY CAESAR SALAD
3 medium heads Romaine lettuce, chilled, dry, crisp and torn into bite size pieces
1/3 cup garlic flavored oil
3 tablespoons wine vinegar
Juice of 1 lemon
2 one minute coddled eggs
Freshly Ground Black Pepper
Salt
Dash of Worcestershire Sauce
5 or 6 tablespoons grated Parmesan Cheese
1 cup Caesar Croutons or other seasoned croutons
Tear, do not cut lettuce. At the last minute, before serving, drizzle garlic flavored oil in zigzag movements and toss until lettuce is coated. Then the vinegar. Squeeze the lemon juice over all and toss again. Break in the one minute eggs. Grind in a flurry, pepper and salt and Worcestershire Sauce. Sprinkle on the cheese. Roll toss 6 to 7 times until every leaf is coated. Add the croutons. Toss a couple of times. Serve at once. Can be garnished with rolled anchovies. Romaine should be washed, drained and wrapped in a towel and re-frigerated 24 hours ahead of serving. Do not break until ready to serve. Garlic flavored oil is prepared several days earlier by slicing 5 to 6 garlic cloves lengthwise and let stand in 1 cup oil (½ salad oil and ½ olive oil). To make Caesar Croutons, cut each slice bread in 5 strips one way and 5 times across to make squares. Spread on cookie sheets. Pour a little garlic flavored oil over. Heat in slow oven, 225°, for 2 hours. They should be so dry they will float in water. Then they stay crunchy in salad. Sprinkle with Parmesan cheese. Store in jar and refrigerate.
FRIDAY CAESAR SALAD
2 cups soft bread cubes
¼ cup garlic flavored olive oil
1 head iceberg lettuce
1 head Romaine Lettuce
¼ cup lemon juice
½ cup olive oil
Salt and pepper to taste
1 tablespoon Worcestershire Sauce
¼ cup fresh grated Parmesan Cheese
½ cup crumbled bleu cheese
1 raw egg
Fry bread cubes in garlic flavored oil until golden. Drain on absorbent paper. Tear greens in a big salad bowl. Mix lemon juice and olive oil and season to taste. Add Worcestershire Sauce and mix well. Add cheeses to greens. Pour over dressing. Drop raw eggs on salad and toss well so that it coats every green. Add Croutons and toss lightly. Serves six.
PAGE 164
SATURDAY CAESAR SALAD
2 medium sized heads Romaine Lettuce
10 to 12 croutons, preferably made from French or Italian style bread
4 to 8 tablespoons, vegetable oil
1 teaspoon finely chopped garlic
2 eggs
1/8 teaspoon salt
1/8 teaspoon freshly ground black pepper
½ cup olive oil
4 tablespoons lemon juice
1 cup freshly grated Parmesan
6 to 8 flat anchovies, optional
Cheese
Separate the romaine lettuce and wash the leaves under cold run-ning water. Dry each leaf thoroughly with paper towels. Then wrap the lettuce in a dry kitchen towel and chill while you assemble the other ingredients. Cut a loaf of bread into 1½ inch thick slices. Trim the crusts and cut each slice into 1½ inch squares. In a heavy skillet, large enough to hold all the croutons in one layer, heat 4 tablespoons of the vegetable oil over high heat until a light haze forms above it, Add the croutons and brown them on all sides, turning them with tongs, and, if necessary, add up to another 4 tablespoons of oil. Remove the pan from the heat then add the chopped garlic and toss the croutons in the hot fat. Remove the croutons to paper towels to drain, cool and crisp. Plunge the eggs into rapidly boiling water for 10 seconds, remove and set aside. Break the chilled romaine into serving sized pieces and scatter them in the bottom of a large salad bowl, preferably glass or porcelain. Add the salt, pepper and olive 4 and toss the lettuce with two large spoons or, better still, with your hands. Then break the eggs on top of the salad, add the lemon juice and mix again until the lettuce is thoroughly coated with the dressing. Add the cheese and the anchovies, if you are using them, and mix once more. Scatter the croutons over the top and serve at once on chilled plates.
SUNDAY CAESAR SALAD
In a bowl, cut lettuce, as many varieties as available, such as romaine, bibb, head, escarole, leaf, etc., or break lettuce into bite size pieces. Add diced croutons fried in butter, 3 or 4 sliced hard boiled eggs, and sprinkle some grated Parmesan Cheese on top of salad. Pour dressing made with the following ingredients over salad and serve as a meal or a smaller portion for a side dish.
4 ounces Gorgonzola Cheese, in chunks
½ cup oil
2 ounces white vinegar
¼ teaspoon celery salt
½ cup water
Ham or Salami Strips
Juice of half lemon
6 anchovies
1 tablespoon sugar
Cut cheese fine or in chunks. Add oil and beat thoroughly. Add anchovies, sugar, garlic, pepper and stilt and beat for 10 minutes. Then add vinegar, lemon and water and beat until it becomes a light creamy sauce. This salad takes the place of meat. It may serve one or several according to the amount of lettuce used. Allow one head lettuce to serve six people.
PAGE 165
FRENCH TOMATOES
4 tablespoons oil
1 teaspoon salt
2 small onions, chopped
1 tablespoon minced green peppers
1 tablespoon vinegar
¼ cup minced parsley or chives
¼ teaspoon garlic salt
Peel and slice 4 tomatoes. Combine ingredients and shake all ingredients together. Pour over tomatoes and marinate 2 hours, stirring occasionally.
PAGE 166
FIVE BEAN SALAD
1 can green lima beans
1 can large butter beans
1 can kidney beans
1 can wax beans
1 can green beans
Drain and put into bowl. Add 1 cup of cut up celery and ½ cup onion, chopped. A small jar of pimiento is an optional ingredient. Cook the following until sugar is dissolved:
1 cup white sugar
¾ cup white vinegar
2/3 cup salad oil
Pour dressing over vegetables and refrigerate. Can be frozen.
THREE BEAN SALAD
2/3 cup vinegar
2 packages frozen brussel sprouts
1 fresh onion, chopped
¼ cup salad oil
½ teaspoon dill weed
1 can yellow wax beans or bean sprouts
½ cup salad oil
1 cup sugar
1 can green beans
1 can kidney beans
Combine all ingredients. Let set overnight in refrigerator. Drain well before serving.
PAGE 167
GREEN BEAN AND EGG SALAD
½ cup vinegar
¼ cup salad oil
3 cans drained green beans
4 ounce can mushrooms
1 minced onion
8 hard cooked eggs, chopped fine
½ cup mayonnaise
2 teaspoons dry mustard
4 teaspoons vinegar
Mix the ½ cup vinegar, salad oil, green beans, mushrooms and onion. Cover and refrigerate for 8 to 10 hours. Drain well and stir to mix. Add remaining ingredients, combine well and serve on salad greens.
GREEN BEAN SALAD
1 (Number 2 Size) can green beans or 2 cups cooked, drained and cooled fresh green beans
1 sweet onion, sliced
1 clove garlic, chopped
1 teaspoon chopped fresh parsley
3 tablespoons olive oil
2 tablespoons wine vinegar
Salt
Pepper
Put all ingredients in bowl in order listed. Toss lightly and serve. Serves four.
PAGE 169
CHICK PEA SALAD
1 pound can chick peas
¾ cup celery, sliced thin
1 tablespoon onion, minced
1 clove garlic
1 tablespoon red pimiento
3 tablespoons salad oil
3 tablespoons wine vinegar
Salt and Pepper
Oregano
Combine drained chick peas with oil, vinegar, garlic and seasonings. Cover and marinate in refrigerator for 1 hour. Add onion, celery and pimento, mix lightly. Serves four.
Click here to go back to the cookbook page.
Click here to go back to the main page.
Click here to go to The Jim Loyd's Meats and Casseroles Cookbook (part 5).